Battle of the Boros VII (Coral Springs Center for the Arts- Coral Springs)
* Battle of the Boros VII.
Jeff Eats wouldn't exactly call this "concert" a battle- maybe a skirmish!
No-Johnny Maestro, No-Frankie Lymon, No-Carl Gardner, No-Ben E. King, No-Richard Blandon, Yes-Charlie Thomas, Yes-Herman Santiago, Yes-Jimmy Merchant, Yes-Cleveland Still! When you think of the 60's Yankees-you think Maris, Mantle, Berra, Ford- not Boyer, Lopez, Howard and Turley…Capice!
That said, Jeff Eats has seen all of the "acts" on the bill-and they all-put on a good show!
As I've said many times before, you guys aren't getting any younger, nor are the "oldies" singers of the 50s-60s-70s…so if you "like" this type of music- What are you waiting for? Buy tickets-and Go!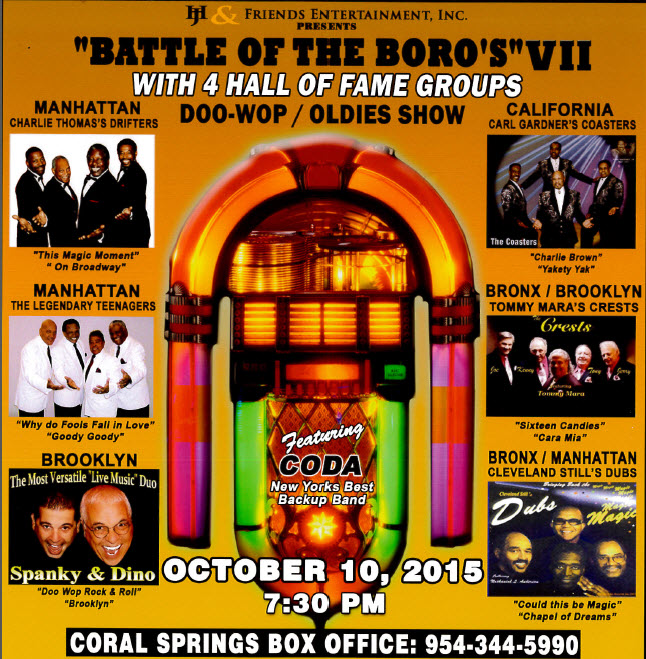 Battle of the Boros VII
Event Date: Saturday, October 10, 2015 at 7:30 pm
Facility: Coral Springs Center For The Arts
Tickets: coralspringscenterforthearts.com