Mount Dora Streat Corner (Mount Dora)
***** Mount Dora Streat Corner, 846 East 5th Avenue, Mount Dora, Florida 32757, (352) 735-3663.
Got something real good for you guys, Mount Dora Streat Corner…
Jeff Eats is gonna- "describe" this converted gas station as a burger/hot dog/French fries joint- with daily specials like- wood fired pizza, wings, tacos…wait-staff, covered outdoor table/bench patio seating, super reasonable prices.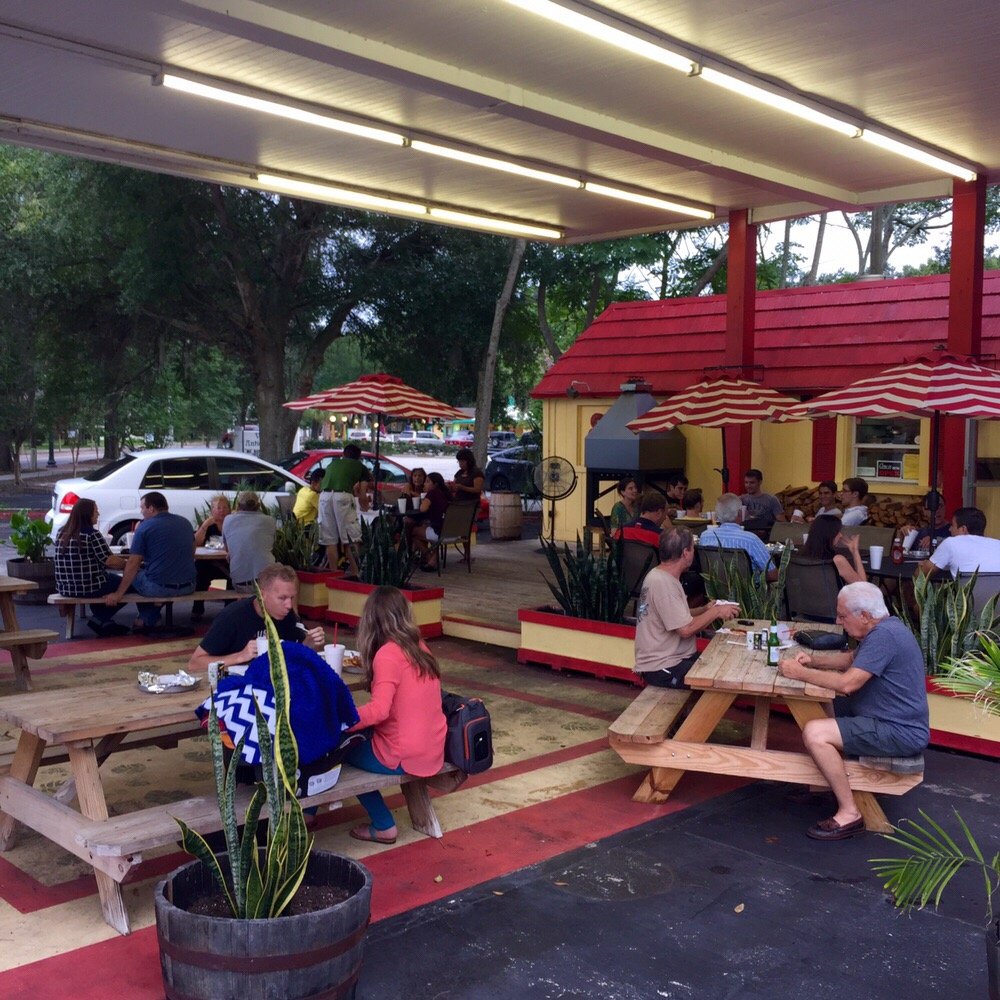 To be perfectly honest with you guys, if you "eat" like Jeff Eats eats, there is absolutely positively no-way that you can't but love Mount Dora Streat Corner.
Jeff Eats recently did lunch and I gotta tell you that the Streat Burger ($9.50) that I had blew me away…one of the best grilled-top bacon cheeseburgers that I've had in a very-very long time- not to mention the terrific fresh hand-cut French fries that came with it! Just so you know, I also did a $4- 1/4lb all beef grilled hot dog with sauerkraut which came with corn on the cob and like the cheeseburger it was dynamite. If you can keep a secret, my eyes were bigger than my stomach-c'est la vie!
Look! Between us guys, I know a homerun joint when I see one- and Mount Dora Streat Corner is a homerun…the only problem that I got with Mount Dora is that it isn't even remotely close to where I live- because if it was, I'd be a real good customer!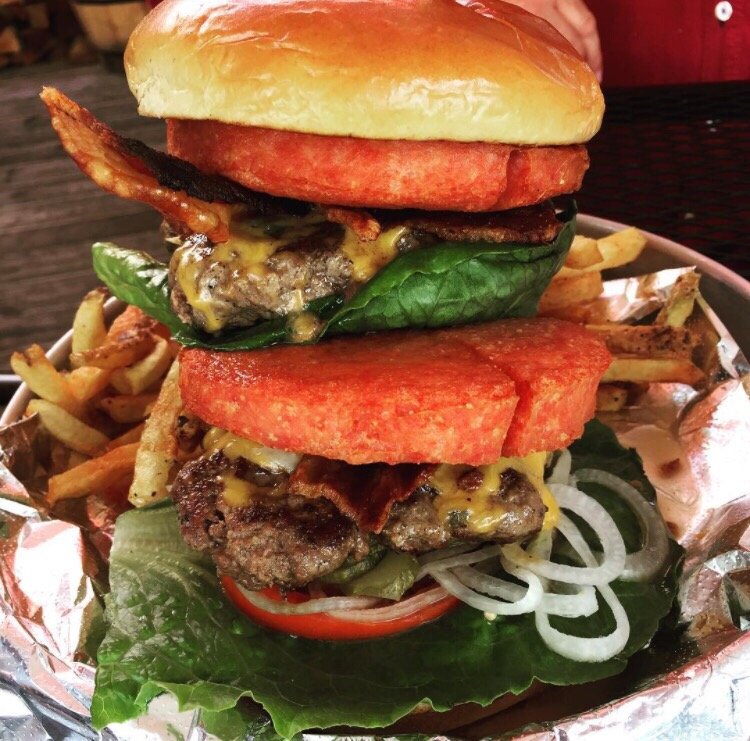 Let me wrap this Mount Dora Streat Corner joint-up for you- if you live, work, or are anywhere near "it"- eat there!
You can check menu/prices/info at mountdora-streatcorner.com.
Mount Dora Streat Corner is open Sunday/Monday/Wednesday 11am-7pm, Thursday-Saturday 11am-9pm, closed Tuesday.