Joey and the Rooz (The Duck Tavern- Boca Raton)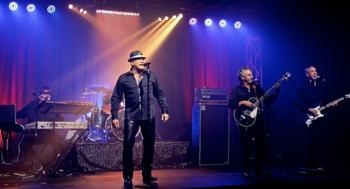 * Joey and the Rooz.
Real simple tale to tell you guys- Jeff Eats recently saw Joey and the Rooz and the Delray Beach based- 50s-80s pop/rock covers band blew me away. Trust me on this one, the 5 guys in this band really know how to play- and put on a top notch show! The band has only been around for about a year- has 5 seasoned South Florida players and like I said a few seconds ago, these guys really know how to play!
You can check the band out-at businessasusualband.com or on…
YouTube-which had this comment:
Published on Jan 23, 2015
"South Florida's newest Party Dance Band takes you on a Top 40 Tour from Sam and Dave to James Brown to Steppenwolf to The Three Penny Opera! Check out "Joey and the 'Rooz" – For Bookings 561.329.5066 or 301.801.8146 or 561.309.8350 and party to the music you grew up on!"
If you wanna see a terrific 50s-80s band, go see Joey and the Rooz.
The band's next scheduled public appearance is Friday Night- 8/28/15 9pm-1am at The Duck Tavern in Boca Raton.
By the way, Jeff Eats' 11/15/09- The Duck Tavern "review" is down below- real good food, something like 150 beers, reasonable prices, pleasant service, live- music on the weekend, tvs galore, smoking ok- has this joint always packed!
________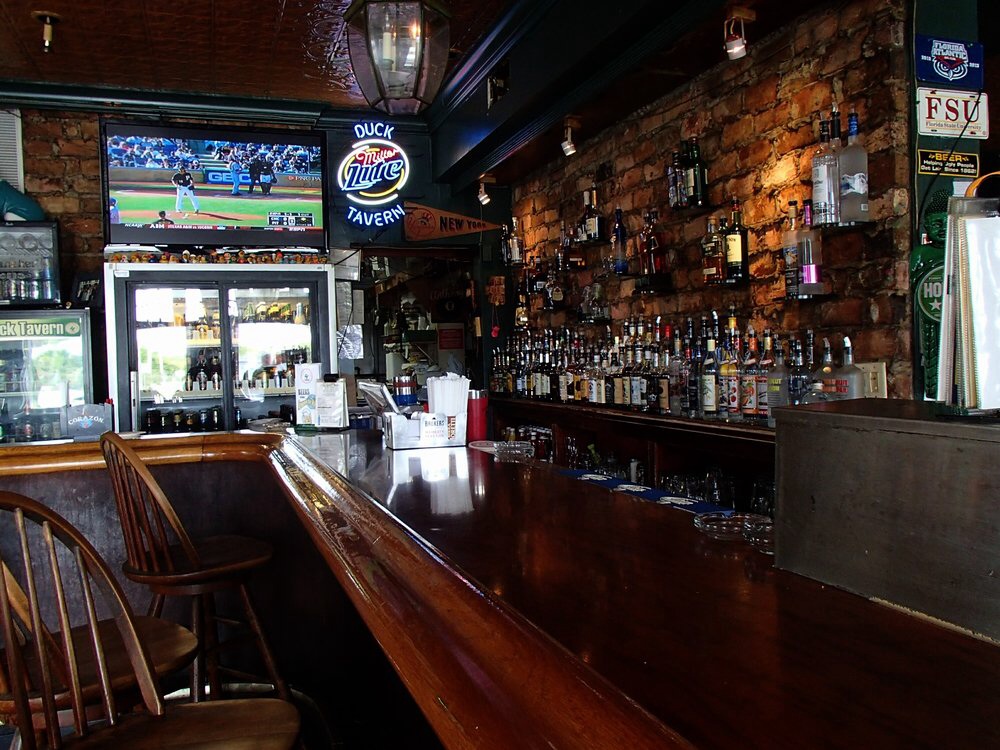 The Duck Tavern (Boca Raton)
Posted on November 5th, 2009 · American Boca Raton
***** The Duck Tavern, 5901 North Federal Highway, Boca Raton, Florida 33487 (561) 998-8288.
The Duck Tavern is a "real neighborhood pub"…located in Boca Raton. If you are a fancy shmantzy—don't bother reading the rest of this review, because this joint isn't for you. Then again, if you are a regular-person who enjoys the simple pleasures of life…good-reasonably priced unpretentious food and drink, The Duck Tavern has a full bar and a menu of appetizers, salads, sandwiches, burgers, hot dogs, wings, pizzas and meat-chicken-seafood entrees that do the trick.
Check The Duck Tavern's website www.theducktavern.com for menu/prices.
A recent food taste-netted me, sausage peppers & oinions sub ($7.25), chicken parm sub ($7.25), 1/2 lb cheeseburger ($7.25), 8 0z rib eye ($11.95), shepherd's pie ($9.95)…like I said before, reasonably priced and delicious.
This is a neighborhood joint…if you are a REGULAR PERSON (you decide), I think that you will really enjoy The Duck Tavern
The joint is open for lunch and dinner 7 days a week.