la Camaronera Seafood Joint and Fish Market (Miami)
***** la Camaronera Seafood Joint and Fish Market, 1952 West Flagler Street, Miami, Florida 33135, (305) 642-3322.
Got an absolutely terrific super-casual Cuban seafood restaurant/fish market for you guys, la Camaronera Seafood Joint and Fish Market-in Miami.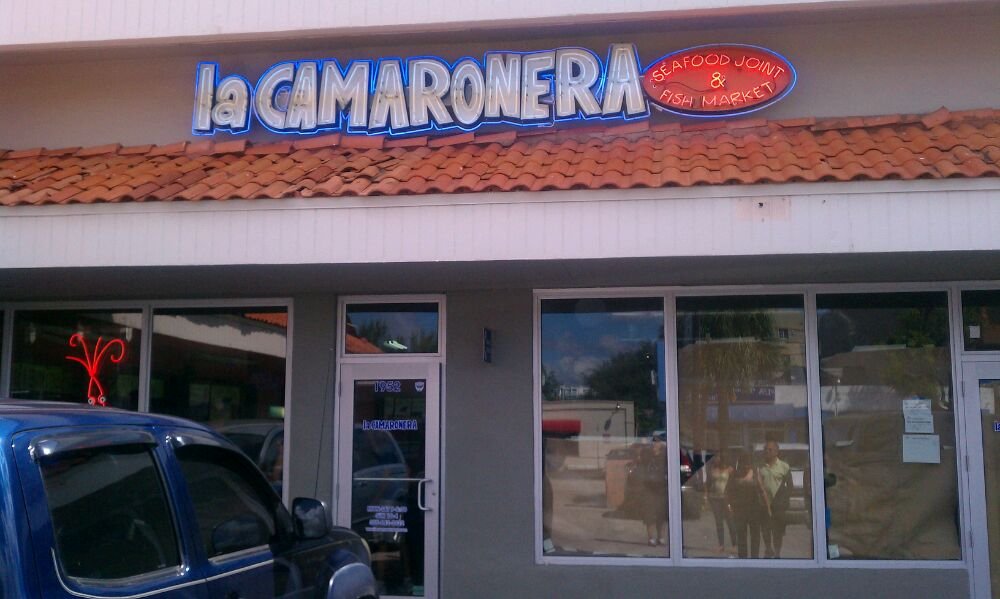 You got 4-options at La Camaronera- order from its signboard menu/eat standing at the counter, eat at a table with wait-service, take prepared food to go, or buy fish/seafood in the market-and make it at home (or wherever you cook)!- Just between you guys and Jeff Eats, I don't care-how good of a cook you think you are, your food in a million years-ain't gonna taste as good as the stuff that la Camaronera pumps out- unless you're something like a Bobby Flay- and Jeff Eats even has doubts on that!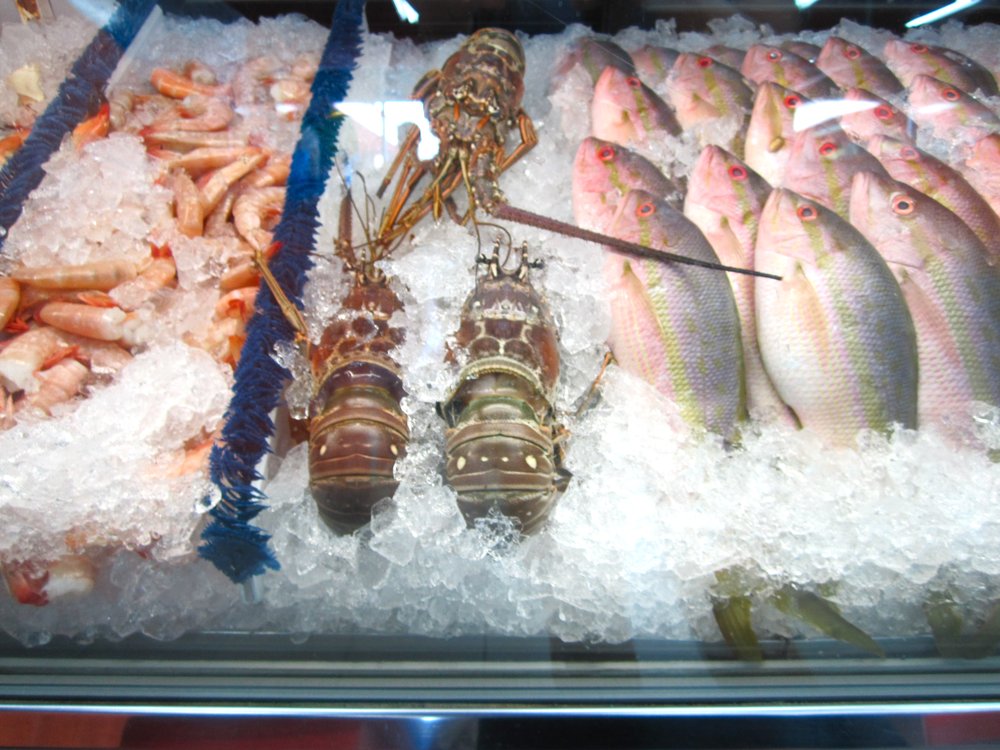 Just a heads up, if you don't eat fish/seafood- you're gonna be in big trouble at la Camaronera…maybe a salad, maybe a dessert, maybe a potato- but like I said 1-second ago, you're in trouble!
Jeff Eats and Mrs. Jeff Eats recently did a lunch there- we sat at a table…fried shrimp, shrimp tacos, conch fritters, fried calamari, fried mahi mahi sandwich. Dynamite food!
Let me wrap this up in a neat package for you guys- terrific food, reasonable prices, super pleasant service- and for you guys really not into eating "fried" stuff or using Clearasil, don'tcha worry-la Camaronera has plenty of "non fried" fish/seafood items for you!
You can check menu/prices/info at garciabrothersseafood.com.
la Camaronera Seafood Joint and Fish Market is open Sunday 10:30am-t 4pm, Monday-Thursday 10:30am-5:30pm, Friday-Saturday 10:30am-9pm. Cash only!