DISH OF THE WEEK (Sunday- 8/16/15- Fish Shack- Pompano Beach)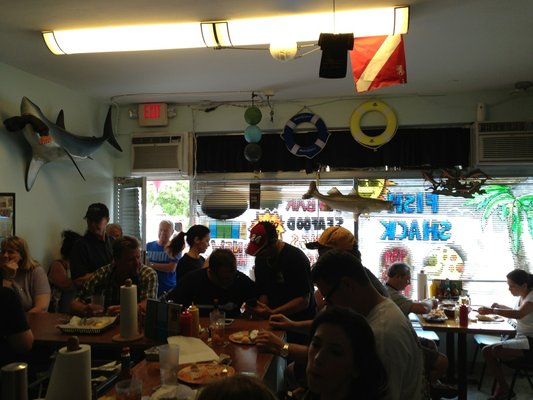 ***** DISH OF THE WEEK (Sunday- 8/16/15).
One of Jeff Eats' favorite menu items…
CRACKED CONCH
$14.95
Fish Shack
2862 Northeast 17th Avenue
Pompano Beach
(954) 586-4105
Latest Review: 10/25/14
If you like cracked conch, then you gotta eat at the Fish Shack in Pompano Beach. Trust Jeff Eats on this one, this joint's cracked conch is absolute dynamite!
Just between you guys and Jeff Eats, if you check The Merriam-Webster Dictionary under "dynamite hole in the wall fish joint located in a seedy-bombed out Pompano Beach shopping center with amazing food" you're gonna find Fish Shack listed.
This joint is terrific!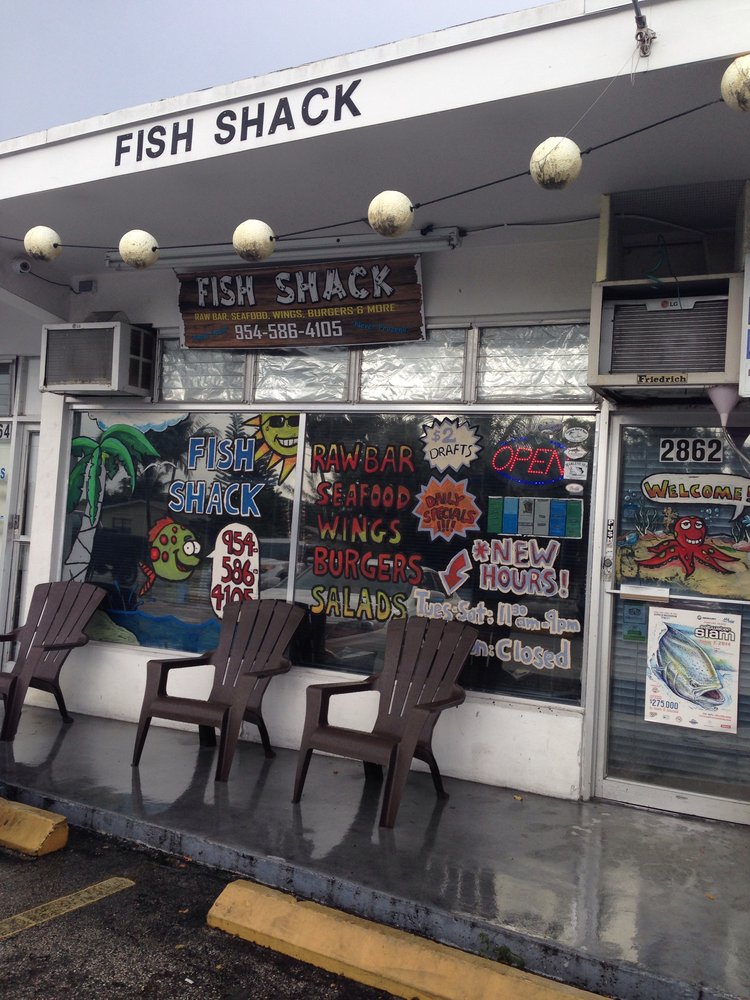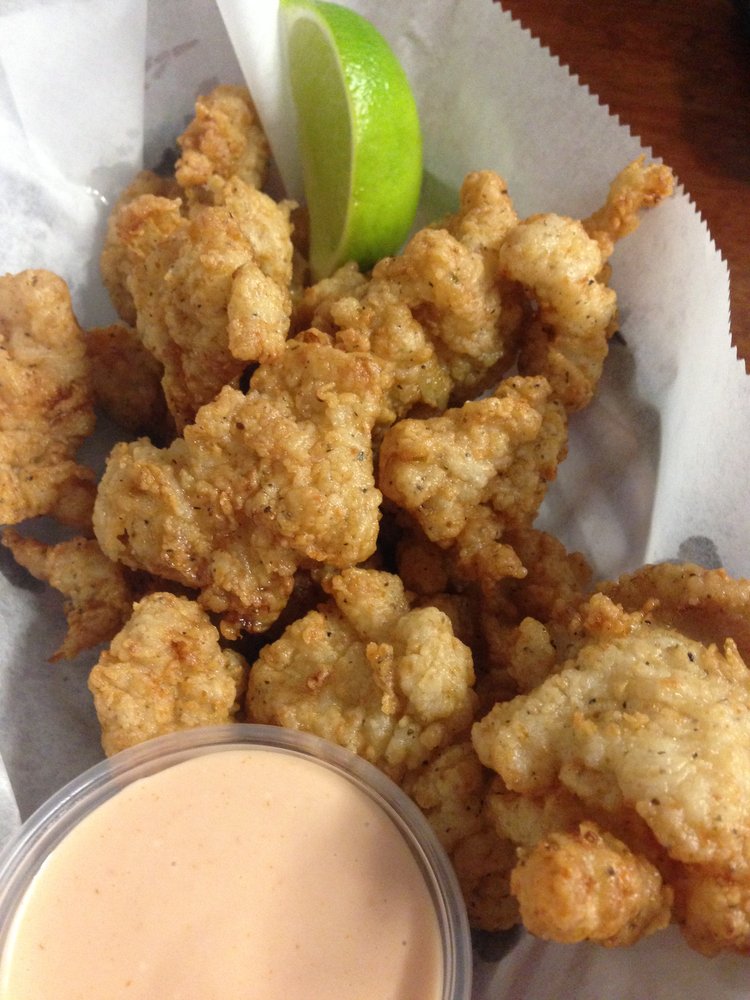 _____
Fish Shack (Pompano Beach)
Posted on December 28th, 2012 · American Pompano Beach Seafood
***** Fish Shack, 2862 Northeast 17th Avenue, Pompano Beach, Florida 33064, (954) 586-4105.
Jeff Eats recently "discovered" an absolutely amazing "mom & pop" fish joint…Fish Shack in Pompano Beach.
Wanna talk hole-in-the-wall? The joint is located in a miniscule bombed-out strip center…maybe table seating for 20 and 5 at the bar. Fish Shack's menu is loaded with fish-stuff…that said, it has hamburgers, chicken breast sandwiches, wraps, salads and chicken wings for the non-fish eaters that may-be in your party. Outrageously delicious reasonably priced…blackened red snapper–grilled yellow fin tuna–conch fritters–fried oysters–cheeseburger–shrimp burger.
Every so often Jeff Eats comes across an absolute HOMERUN…Fish Shack is a GRAND SLAM!
Like I said a few seconds ago…hole in the wall, fabulous food.
I highly recommend that you try Fish Shack. The bet here–you won't be disappointed.
Fish Shack is open Monday-Saturday 11am-9pm, closed on Sunday.