Presale Offer: Michael McDonald (Hard Rock Live- Hollywood)
* Presale Offer: Michael McDonald.
Look!
Jeff Eats knows that Michael McDonald hasn't been with The Doobie Brothers since 1982…but trust me, the guy still puts on a great show!
By the way, if the Hard Rock Live date doesn't work for you…McDonald's "tour" has 4 other Florida dates:
12/15 Orlando, FL Hard Rock Live
12/19 Orange Park, FL Thrasher-Horne Center for the Arts
12/20 Clearwater, FL Capitol Theatre
12/21 Melbourne, FL King Center For the Performing Arts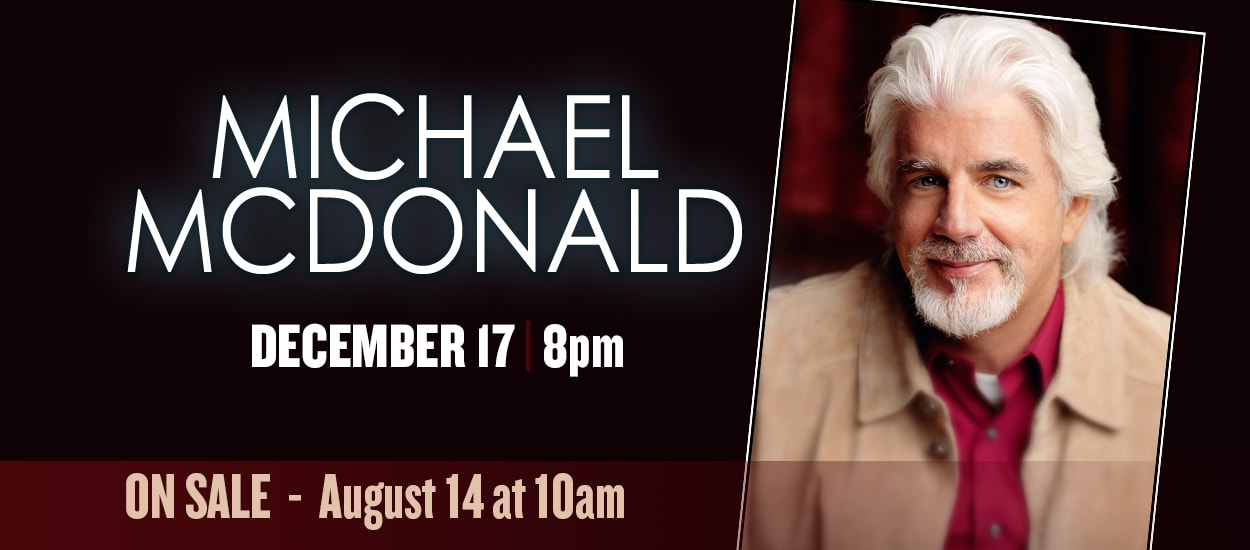 Hard Rock Live
Hollywood, FL
Thursday- 12/17/15 at 8pm
Enter Code: DUKES
Exclusive Presale Offer
Tickets: ticketmaster.com
Born in St. Louis on Feb. 12, 1952, Michael McDonald started singing when he was 4 years old. By age 12, he was playing piano, writing songs, and gigging out with his first bands. Determined to pursue music full-time, he moved to Los Angeles in the early '70s, where he honed his skills as a session musician and singer. This soon led to an invitation to join Steely Dan. In the mid-'70s, McDonald joined The Doobie Brothers, helping the band redefine their funky R&B sound as a singer, keyboardist and songwriter on such classic singles as "Takin' It To The Streets," "Minute By Minute" and "What A Fool Believes."
Use offer code 'DUKES' and get your presale tickets today!