The Fish Guy (New Port Richey)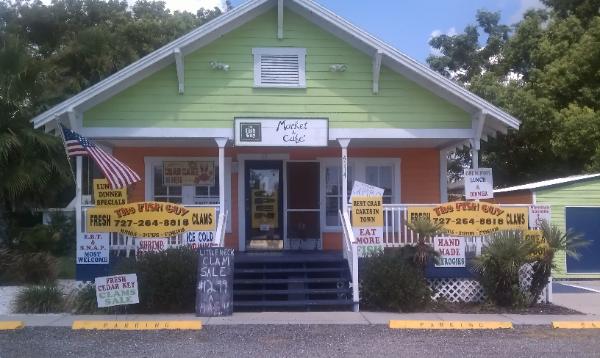 ***** The Fish Guy, 4114 Grand Boulevard, New Port Richey, Florida 34852, (727) 264-8818.
Got a real good one for you guys…The Fish Guy which is a fish market/café combo-joint. You can eat-in (handful of tables) or you can takeout!
You can check flfishguy.com for menu/prices/info…there are 2-menus, 1-for the café and 1-for the market!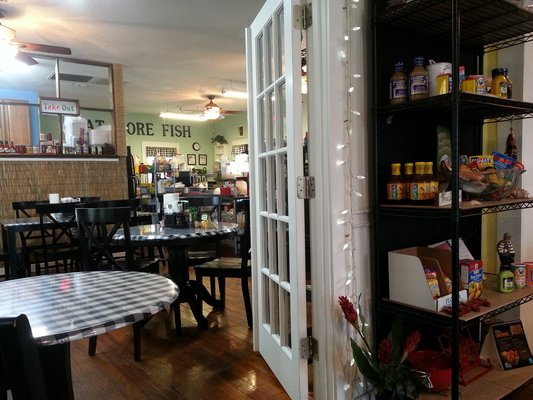 Real simple story, tons of fried seafood, but there is enough grilled and blackened stuff so- the non-fried fish crowd is covered. In addition, there is plenty of non-seafood items like fried chicken, chicken wings, hamburgers so- the non-fish crowd is also good to go.
A recent outing had Jeff Eats and Mrs. Jeff Eats eating-in and doing… 1/2 lb Fried Shrimp & 1/2 lb Fried Scallops Platter ($13.99, French fries, bean salad), blackened mahi mahi ($11.99, sweet potato fries, potato salad), bacon cheeseburger($7.49, fried onions, French fries) and I gotta tell you everything was right on the money! Just so we are straight with each other, The Fish Guy is sorta like a Fish Diner- nothing gourmet (what ever that means!) going on there- but trust Jeff Eats on this one- the food tastes great, the prices are super reasonable, the service is as pleasant as can be, you get to wear a tee shirt/shorts/flip flops or sneakers ensemble and you won't need a tube of Clearasil after you eat!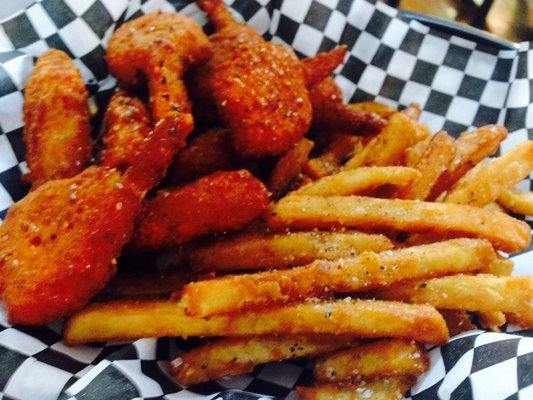 Let Jeff Eats wrap this up for you, Jeff Eats and Mrs, Jeff Eats loved The Fish Guy…it's like eating in a "mom & pop" neighborhood diner- that "emphasizes" fried-fish stuff rather than Greek food!
The Fish Guy is open Monday-Thursday 10am-7pm, Friday-Saturday 10am-8pm, Sunday 10am-3pm.