Win 2-Free Tickets: Blue Oyster Cult, Vanilla Fudge, Robbie Krieger (Pompano Beach Amphitheater- Pompano Beach)
This "article" first appeared on July 31, 2015.
* Win 2-Free Tickets: Blue Oyster Cult, Vanilla Fudge, Robbie Krieger (Pompano Beach Amphitheater- Pompano Beach).
Blue Oyster Cult, Vanilla Fudge, Robbie Krieger- set to appear at the Pompano Beach Amphitheater (1801 Northeast 6th Street, Pompano Beach, Florida 33060), Saturday Night- August 15th- 7pm.
THE CONTEST AND ITS RULES ARE REAL SIMPLE:
Be the 15th reader to post a COMMENT ABOUT THE CONCERT- and you win 2-tickets!
Your 2-seats will be right next to Jeff Eats and Mrs. Jeff Eats' seats.
You can only "do" one COMMENT a day, and remember Jeff Eats sees all of the IP addresses, so please- not too much cheating.
If Jeff Eats gets less than 15 COMMENTS, #14, #13, #12 so on and so forth will be the winner! The latest (if necessary) time a COMMENT can be posted is 8/14/15 at 11:59pm!
If no COMMENTS are posted, Mrs. Jeff Eats' friend Barbara and her husband Alan get the tickets (between you guys and Jeff Eats, please-I am begging you to send in at least 1-COMMENT)!
The winner will be contacted by Jeff Eats via e-mail.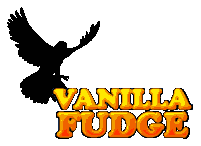 Saturday, August 15th
Concert: 7pm | Doors: 6pm
The Amp (Pompano Beach Amphitheater)
Tickets:
$25-$65
The hair was long, the skirts were short and tie-dye ruled the scene! Spend the night with an epic lineup of classic rock greats presenting music from the great era of the 1960's and 70's. Performances by Blue Oyster Cult, The Doors' guitarist Robby Krieger and psychedelic foursome Vanilla Fudge. Sip on cooling beverage at one of our bars or sample delicious local food in between sets – concessions and drinks served all evening to round out an already awesome concert.
Blue Oyster Cult
Spanning three decades, Blue Öyster Cult has a long and storied history, including hits such as "(Don't Fear) The Reaper", "Godzilla" and "Burnin' for You". The band has sold over 24 million albums worldwide, including 7 million in the United States alone. They got their start in the late '60s on Long Island, New York, as the Soft White Underbelly, but each member had been involved in bands previously in high school and college, before ending up in the "right place at the right time" to create the beginnings of Blue Öyster Cult.
View Blue Öyster Cult's website.
Robby Krieger of The Doors
Krieger's energetic fingerstyle approach to the electric guitar, broad musical tastes, and songwriting helped establish the Doors as a successful rock band in the 1960's and beyond. As the guitarist, and arguably the band's secret weapon, he wrote or co-wrote many of the band's songs, including "Light My Fire", "Love Me Two Times", "Touch Me", and "Love Her Madly". Krieger has performed alongside band members from Blue Oyster Cult, Oingo Boingo, The Black Crowes, Fuel, The Cult and Gov't Mule. Rolling Stone has named him one of the 100 best guitarists of all time. Visit Robby Krieger's website.
Vanilla Fudge
Still touring today, Vanilla Fudge retains their dynamic, psychedelic sound that helped them rise to stardom in the 1960's. The band successfully covered of "You Keep Me Hangin' On" by The Supremes, warping the song into a slowed-down, hard rocking version that put them in the Top 10. The band has been cited as "one of the few American links between psychedelia and what soon became heavy metal." In 2007, they went back into the studio to record a cover of Out Through the In Door, the acclaimed Led Zeppelin album. Vanilla Fudge has been featured on hit TV shows such as Mad Men and The Sopranos. Most recently, the band returned to TV with a appearance on The Tonight Show with Jimmy Fallon, who called them "a legendary rock 'n' roll band who are still as heavy as ever."
Travel directions:
From I-95:
Take I-95 and get off on Atlantic Blvd. and head east. Turn north onto N. Dixie Hwy / 811. Take a right onto NE 10th St. Follow concert signs.
From US-1:
Take US-1/N. Federal Hwy to NE 10th St. and head west. Follow concert signs.
Date/Time
Date(s) – 08/15/2015
7:00 pm
Location
The Amp (Pompano Beach Amphitheater)