Ruffhouse (Mizner Park Amphitheater- Boca Raton)
* Ruffhouse
The City of Boca Raton's Summer Series: 2015 Tribute Bands- serves up Ruffhouse-a tribute to Bpb Marley this coming Friday Night- 7/31/15 at 7:30pm…
Jeff Eats has gotta compliment The City of Boca Raton… thus far well organized/produced shows (been to the last 3). Trust me, I know that the shows are "free" but it's no easy task "pleasing" the crowds that have already ranged from 2,000-4,000. One thought- just between you guys and Jeff Eats- Neil Zirconia who recently did a real-good Neil Diamond tribute- looked "miniscule" up on the Mizner stage-with a 1-man track-show…I've seen Zirconia with a 5 piece backup band- that's the way The City of Boca Raton should have contracted for him to appear! Trust Jeff Eats, much more realistic looking/sounding/professional show!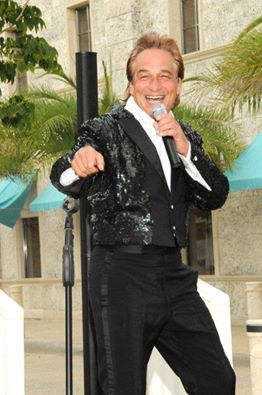 Anyway,
Jeff Eats has seen Miami based, Ruffhouse- and if this kinda music is your bag, you will absolutely love the band!
Jeff Eats and Mrs. Jeff Eats are gonna be there, with an early dinner before the show at:
_______
Dubliner Irish Pub (Boca Raton)
Posted on May 17th, 2009 · Boca Raton Irish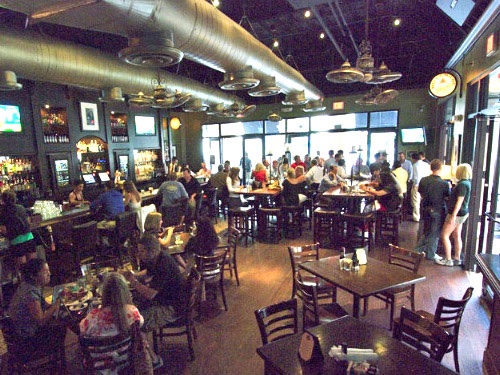 ***** Dubliner Irish Pub, 435 Plaza Real, Boca Raton, Florida 33432 (561) 620-2540.
Personally, I wouldn't give you 5 cents for most of the Irish "pubs" in South Florida…darkly lit-dark wood-beer joints, with mediocre food, at best.
Dubliner Irish Pub located in Boca Raton's Mizner Park…is the exception to the rule. For sure, it has the dark wood interior–and dark lighting… but its food is terrific. A recent outing had me "sampling" prime rib sliders, hamburger, shepherd's pie, french fries and macaroni & cheese…all absolutely delicious. Throw in top-notch djs and bands (Thursday-Saturday) covering the 1960's-2009, reasonable prices/pleasant waitstaff and an out- door dining patio for "people watching" the Mizner Park crowd…and you got a real good joint.
Dubliner's menu has all of the "Irish" standards…plus loads of appetizers, salads, burgers, sandwiches and meat/chicken/seafood entrees. It's got a real nice beer selection and hard stuff.
Dubliner Irish Pub is open 7 days a week 4pm-2am.
_____
The skinny on the Ruffhouse show:
SUMMER SERIES: Tribute Bands with RUFFHOUSE (Performing Bob Marley Tribute)
Free music presented by The City of Boca Raton
Friday, July 31st, 2015 7:30PM
Come enjoy this free performance by RUFFHOUSE performing BOB MARLEY as part of the City's Summer Series 2015. Blankets and chairs are welcome, chairs will also be available to rent. Please leave all pets, outside food and beverages, and umbrellas at home. Food and beverages will be available for purchase. Free overflow parking is always available at city hall and the downtown library, a short walk from the amphitheater.