Jordan's Steak Bistro (Wellington)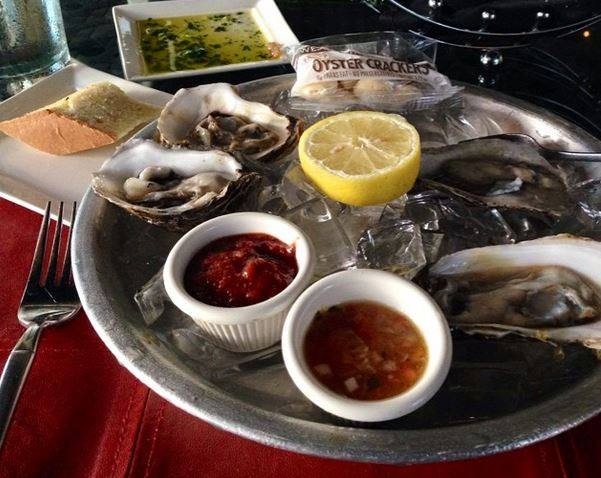 ***** Jordan's Steak Bistro, 10140 West Forest Hill Boulevard, Wellington, Florida 33414, (561) 793-9394.
First told you guys about Jordan's Steak Bistro way-back on 9/11/13.
Over the past 2-years, Jeff Eats and Mrs. Jeff Eats have eaten at Jordan's a number of times and- absolutely love the joint!
Trust Jeff Eats on this one, Jordan's Steak Bistro is as good-if not better than most of South Florida's highfalutin-steak joints and it's "cheaper"- (I think that I am suppose to say-less expensive)!
Anyway,
Reprinted down below is Jeff Eats' 9/11/13 "story"- and a "deal" that I just got from localflavor.com which makes Jordan's Steak Bistro even "cheaper" to eat at- or shall I say, less expensive than it normally would be.
Jeff Eats highly recommends that you guys try Jordan's Steak Bistro and take advantage of localflavor.com's "deal" (like I did, about 17 minutes ago)!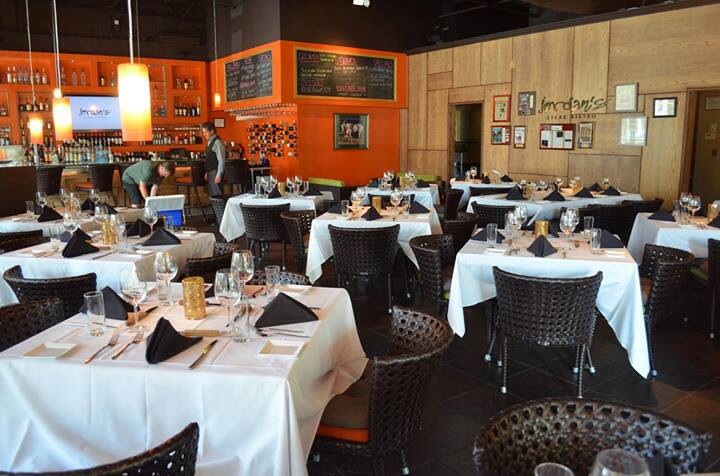 Jordan's Steak Bistro (Wellington)
Posted on September 11th, 2013 · American Wellington
***** Jordan's Steak Bistro, 10140 West Forest Hill Boulevard, Wellington, Florida 33414, (561) 793-9394.
Got a really good "American Style" joint for you…Jordan's Steak Bistro in Wellington.
I appreciate—that the word STEAK is featured in the restaurant's name…but Jordan's really isn't a steak-house….
The joint's got a full bar with tvs and a casual décor. When you check Jordan's website- www.jordanssteakbristro.com for menu/prices, you'll find a couple of photos, so you'll know what the restaurant looks like.
Jordan's menu covers grilled cheese sandwiches to bone- in ribeyes…so don't worry, everybody is gonna find what to eat.
A recent outing entailed, fried calamari-margherita flatbread-grilled Caesar salad-cheeseburger-18oz bone-in ribeye…and I must-say, everything was delicious. I especially enjoyed the ribeye-ranking it up there with the stuff you catch in the best South Florida steakhouses. On the price front, let's say "reasonable" and service was as pleasant as can be.
Just so we are on the same page here, that ribeye ran 39 bucks and the steak fries side was another 5 …so– we ain't exactly talking neighborhood "sports bar" prices—but all in all, the bet here is, that you won't have to rush out to some ATM when you see the bill…then again, maybe you will have to, but I don't know, because Jeff Eats hasn't looked in your wallet-lately!
Let me wrap this one up for you this way…
Jeff Eats really enjoyed Jordan's…
Jordan's Steak Bistro is open Monday-Thursday 4pm-10pm, Friday-Saturday 4pm-11pm, Sunday 4pm-9pm.
_______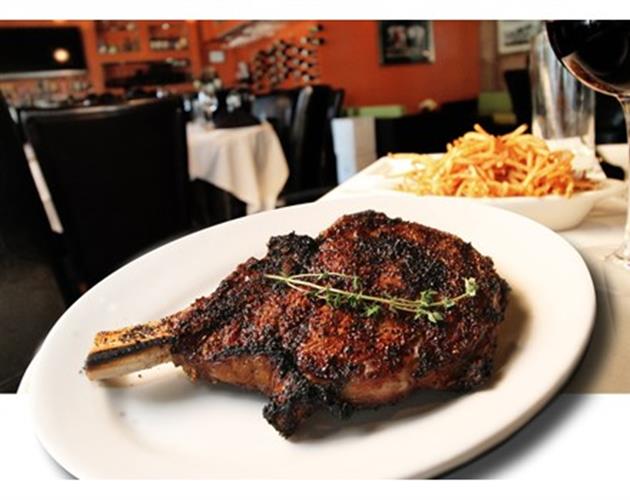 Local Flavor (localflavor.com)
Buy It Today, Use It Today
$15 For $30 Worth Of Fine Dining & Beverages
About this deal…
Grass-fed cows not only keep meadows trimmed nicely, they also make amazingly flavorful steaks and are quieter than a lawn mower.
Jordan's Steak Bistro offers fine dining in a relaxed, elegant atmosphere where more than a dozen beef dishes are featured, from their tender 18 oz. rib-eye Cowboy Steak to their Jackman Wagyu made with 100% natural, grass-fed Wagyu fired in an 1800° broiler with house-made pommes frites. You'll also find a Roquefort Burger on brioche, Sliced Steak Sandwich with marinated baby heirloom tomatoes, and Beef Carpaccio with truffled olive oil and Asiago shavings. Go for the Broiled Tuna with ginger lime rub for a seafood fix; vegetarian options are also offered, such as the Vegan Terrine.
About this business…
Upscale steakhouse dining at its finest, Jordan's Steak Bistro offers local farm-raised, grass-fed beef, fresh seafood, duck and vegetarian dishes, and a thrilling dessert menu. An extensive wine list allows for a perfect accompaniment to any meal.
Certificates are valid FROM THE DAY OF PURCHASE until 1/26/2016
The Fine Print
Merchant will abide by gift certificate state laws. No cash or credit back. Each certificate must be used in one visit. Not valid on tax or gratuity. Limit one certificate per visit. Certificate cannot be used in conjunction with any other certificate, coupon, special or promotion.