The Soul Of Motown Detroit (The Plaza Ballroom & Event Centre- North Palm Beach)
* The Soul Of Motown Detroit.
A real simple tale to tell…
Roll The Stones- one of America's best Rolling Stones tribute bands- takes on the sounds of Motown- Detroit!
Just between you guys and Jeff Eats, I've seen the "rehearsal" and I am telling you that this SHOW is gonna blow people away!
Trust me on this one, a whole 'nother-spin on Motown & Detroit- music.
Jeff Eats and Mrs. Jeff Eats are going.
If you want to see the first-production of The Soul Of Motown Detroit…
You can catch $15 tickets at theplazaballroom.com.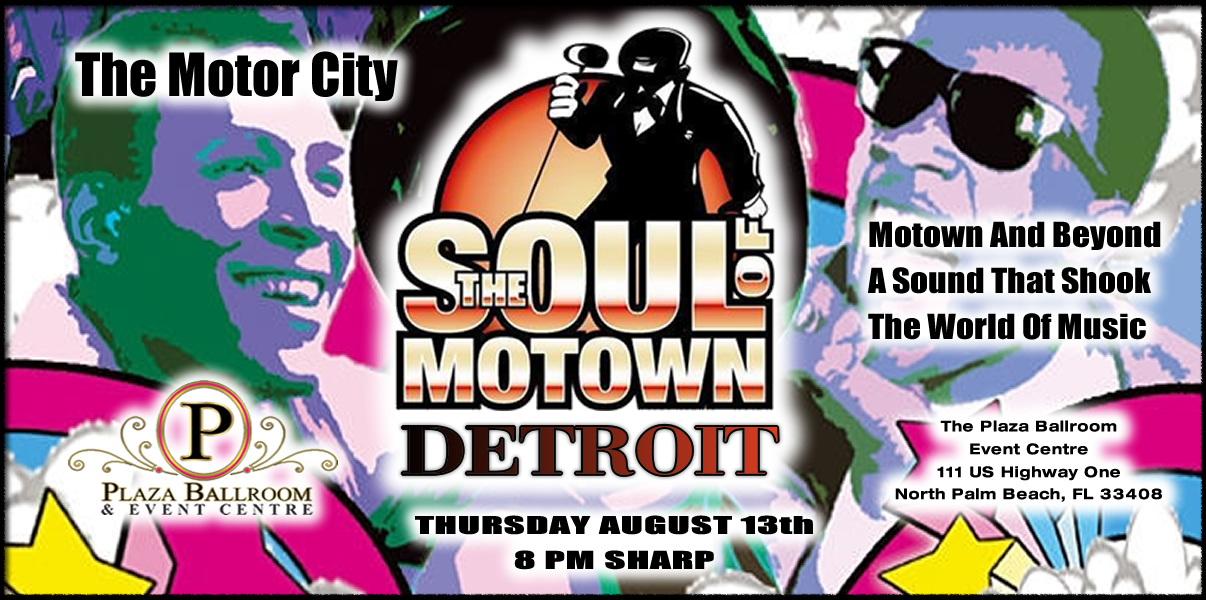 Thursday, August 13th at 8pm Sharp.
A special show performed by Roll The Stones with guest Kat Riggins of Blues Revival. With countless hits and a legacy that has endured over time, this is truly feel good music for all ages that will provide pure entertainment with it's catalog of classic sounds.
Trace the influence of soul on rock and how this left it's mark on the British Invasion as well as today's chart toppers. Don't forget Detroit is also home to some great rock and roll as well. With a gritty urban sound that also left it's mark on the music world, you will surely find out that the soul carried over into the rock for a special blend that has an appeal unique to the Motor City alone! Often imitated but the music does the talking and stands the test of time forever.
This show will also feature state of the art sound and lights & a 60 panel video wall to make this an extra special evening.
Check them out here www.RollTheStones.com
The Plaza Ballroom & Event Centre
111 Us Highway 1,
North Palm Beach, FL 33408
(561) 842-0111
Tickets: theplazaballroom.com