DISH OF THE WEEK (Sunday- 7/19/15- Cap's Place Island Restaurant- Lighthouse Point)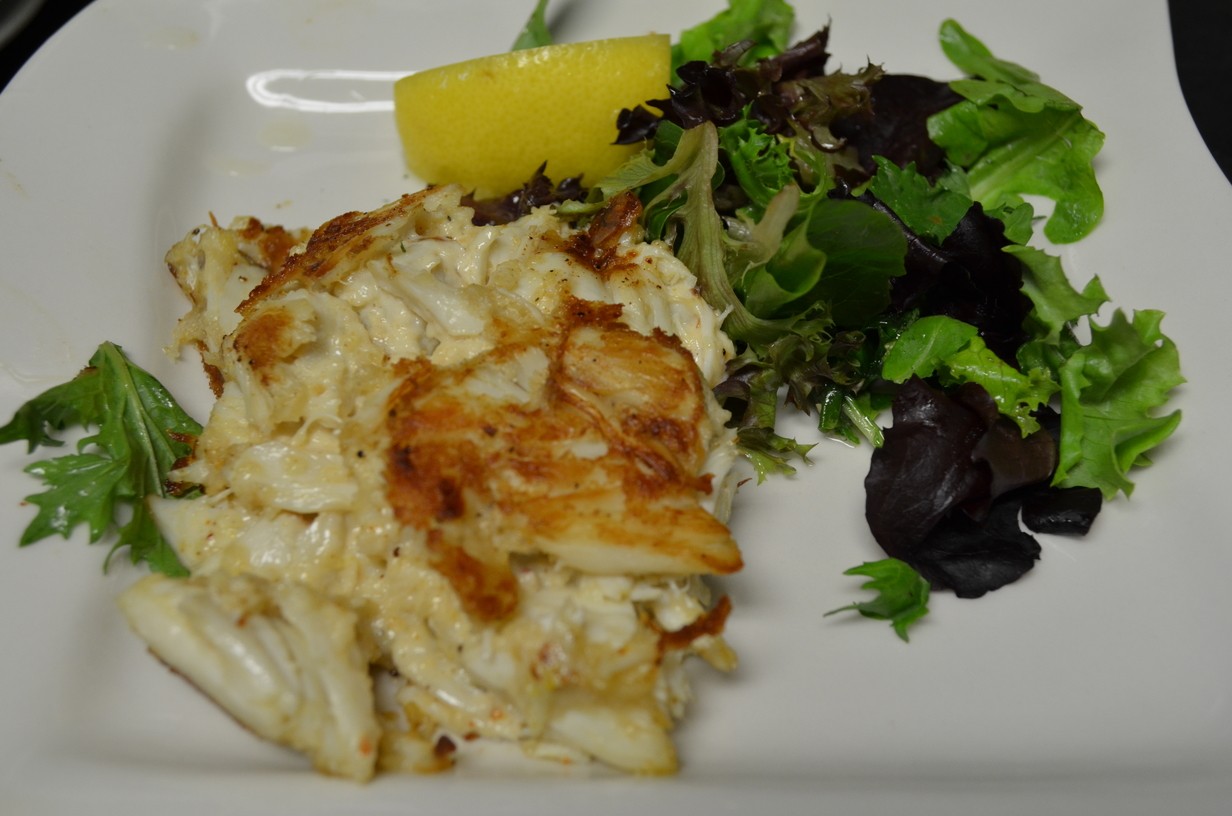 ***** DISH OF THE WEEK (Sunday- 7/19/15)
One of Jeff Eats' favorite menu items…
MARYLAND STYLE CRABCAKES
2- $35.50
Cap's Place Island Restaurant
2765 Northeast 28th Court
Lighthouse Point
(954) 941-0418
capsplace.com
Latest Review: 10/14/08
Absolutely amazing delicious Maryland Style Crabcakes.
Cap's Place is one of South Florida's best seafood joints…
The joint has been around for something like 87 years, so Jeff Eats is thinking that just maybe Cap's knows what it's doing…
Jeff Eats' original "writeup" is down below.
_________
Posted October 14, 2008
***** Cap's Place Island Restaurant, 2765 NE 28 CT, Lighthouse Point, Florida 33064, (954) 941-0418.
Got a real- good seafood joint for you, Cap's Place Island Restaurant. It is absolutely imperative that you check Cap's website at www.capsplace.com for menu/prices/photos/details…the site "tells" you the whole story about this joint which has been around for something like 80 years.
Delicious food. Great service. Moderate prices (you get what you pay for, but this joint ain't exactly running bargain basement deals). Real low-key- ambiance, tee shirts/shorts are just fine. If you have already gone to Cap's website, you know that you have to take a short boat ride to get to the joint…that's part of the fun of eating at Cap's.
Cap's menu is loaded with seafood stuff…it is a bit light on chicken/meat dishes…but non-fish eaters should be able to handle the situation…
Cap's is a famous "joint."…Winston Churchill, FDR, JFK, Al Capone, Meyer Lansky, Casey Stengel, The Temptations, were all customers…so be smart and make a reservation.
The joint opens at 5:30pm for dinner Tuesday-Sunday, closed on Monday.