An Intimate Evening With Firefall (The Plaza Ballroom & Event Centre- North Palm Beach)
* An Intimate Evening With Firefall.
Although, not exactly a "household" name, country rock band- Firefall in the late 70's-early 80's sold millions of records…garnering 2 gold and 1 platinum album.
The Plaza Ballroom & Event Centre seats maybe 400, so every seat works! Tickets are $25, $35, $45 at theplazaballroom.com.
Jeff Eats has seen the band's current lineup- and it's real solid…original founding members- Jock Bartley, David Muse and Mark Andes make it happen!
Just between you guys and Jeff Eats…"You Are The Woman" and "Just Remember I Love You" alone-are worth the price of admission!
Jeff Eats and Mrs. Jeff Eats are gonna be there.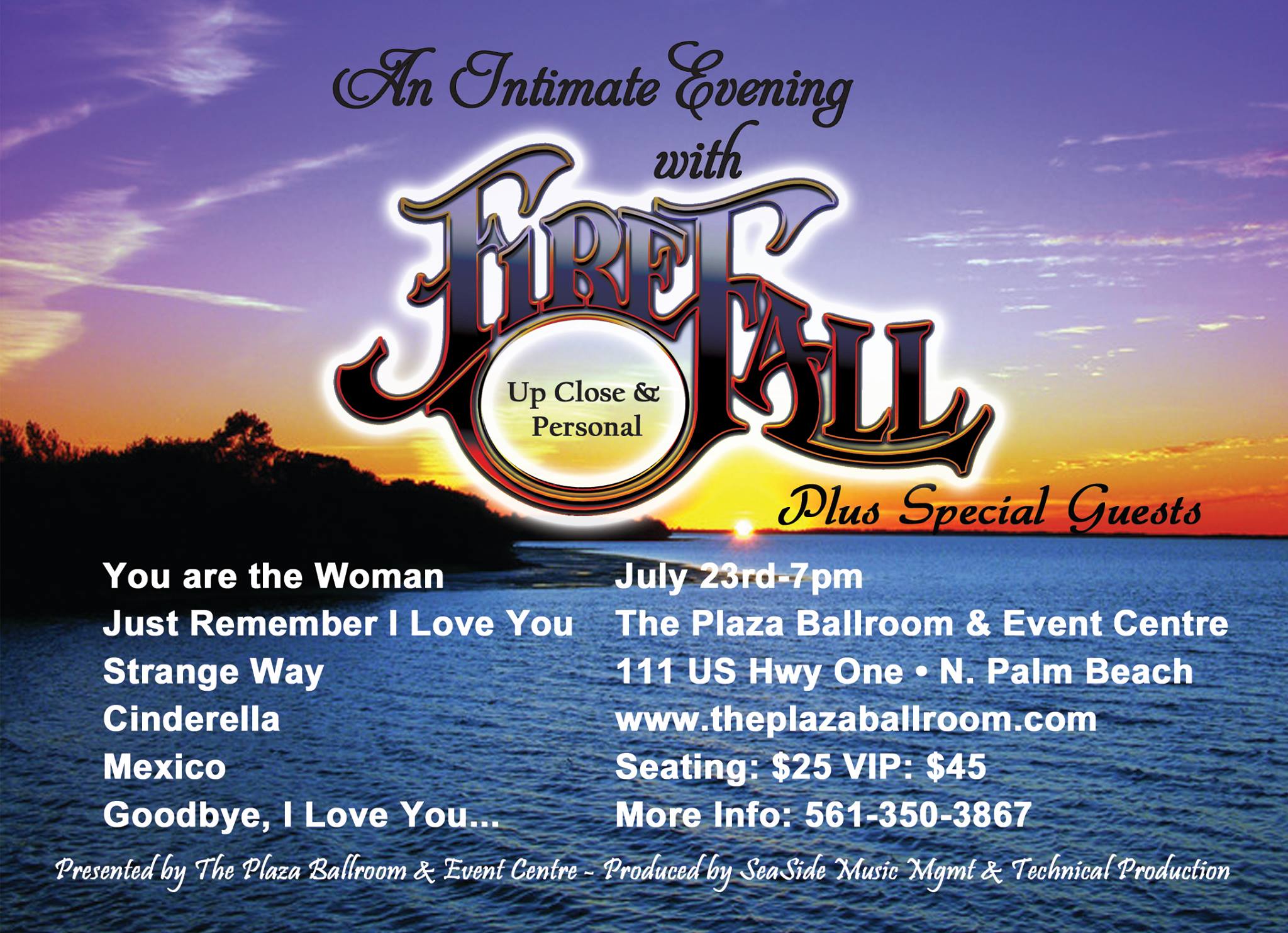 An Intimate Evening with…FIREFALL on July 23rd at 7p The Plaza Ballroom.
Our NEW music series kicks off with Grammy Award-Winning, Platinum-Selling artist, FIREFALL.
All their hits…up close & personal…special VIP Meet & Greet. Nowhere else will you see your favorite bands in this setting –
Limited seating so order your tickets now at www.theplazaballroom.com!