DISH OF THE WEEK (Sunday – 7/5/15- Yummy House- Tampa)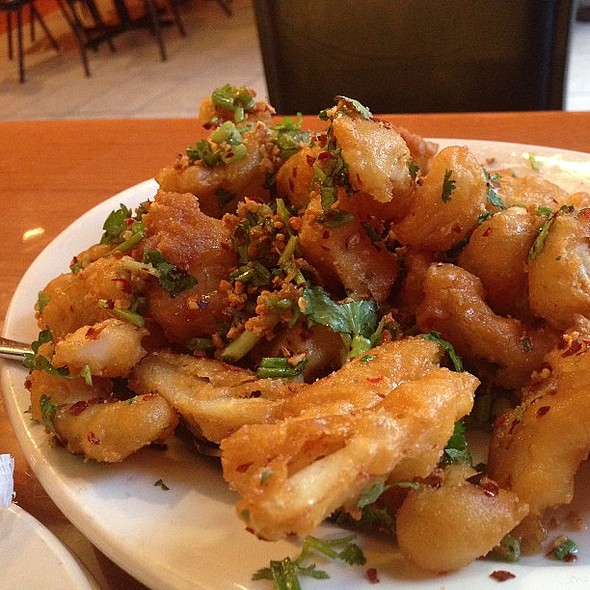 ***** DISH OF THE WEEK (Sunday- 7/5/15).
One of Jeff Eats' favorite menu items…
SESAME CHICKEN
$8.50
Yummy House
2202 West Waters Avenue
Tampa
(813) 915-2828
yummyhousetampa.com
Latest Review: 1/30/14
Reprinted down below is Jeff Eats' 1/30/14 Yummy House "review"…
You live, you work, you're anywhere near this Chinese joint- you gotta give It a shot!
Simple tale, some of the best Chinese food in Florida.
_______
Yummy House (Tampa)
Posted on January 30th, 2014 · BBQ Chinese Tampa
***** Yummy House, 2202 West Waters Avenue, Tampa, Florida 33604, (813) 915-2828.
Go figure!
Some of the best Cantonese Chinese food that Jeff Eats has ever eaten- is being served up by Yummy House–a "typical" mom & pop-decor Chinese joint in Tampa.
Trust Jeff Eats on this one, I'd match Yummy's–eggrolls, wonton soup, fried dumplings, bbq ribs, kung po shrimp, hong kong roast duck, sesame chicken, orange pork chops, roast pork fried rice -up-against the best joints that I've eaten in/taken out-anywhere in Florida-not to mention New York City and San Francisco's Chinatowns.
I ain't playing here…amazing delicious food, huge portions at real reasonable prices.
Just as a point of reference, Jeff Eats knows that there are a boat-load of you guys who swear by Silver Pond in Tamarac—Yummy House's food v. Silver Pond's food, would be like having matched Joe Louis in his prime against your 87 year old Uncle Joey (by marriage to you Aunt Marlene) who has glaucoma in both eyes…I know, overly dramatic, but definitely not even close.
Look I know that a ton of Jeff Eats' audience is in Dade-Broward-Palm Beach—but what is, is! I am telling you, this Yummy House joint is really in a league-of its own. Unfortunately for us (you guys and Jeff Eats), it isn't in our backyard. But like I just said, what is, is! By the way, that "what is, is" is about 235 miles away/figure 4 hours–unless you're flying (in a plane, that is).
So! If you live or work in Yummy's neighborhood, you now know about a great Chinese joint.
You can check menu/prices at www.yummyhoustampa.com.
Yummy House is open 7 days a week…11am-3pm, 5pm-10pm.
One final bit of housekeeping…there are 3 Yummy restaurants in Tampa and 1 -in Sarasota. They are owned by the same folks, but each has a slightly different name. For example Yummy House Bistro, Yummy Noodle House…This review is for the Waters-Tampa location. Jeff Eats has not yet tried the others-so no verdict on their respective food etc.