Bigun's Bar B.Q. (Brooksville)
***** Bigun's Bar B.Q., 7280 Sunshine Grove Road, Brooksville, Florida 34613, (352) 596-4180.
Got a really good diner/bbq joint for you guys…Bigun's Bar B.Q. in Brooksville.
Jeff Eats is thinking that if you're thinking- "Deliverance" which starred Burt Reynolds, Ned Beatty, Jon Voight and Ronny Cox- kinda "décor"- you're gonna be on the right page!
So there is no misunderstanding, although the "handle" is Bigun's Bar B.Q.- the joint in addition to smoked-bbq stuff has all kinds of breakfast items, grilled dishes, fried foods, baked dishes, sandwiches- so on and so forth!
Right up front, Jeff Eats absolutely loved Bigun's…the food was dynamite and the folks that run the joint are as pleasant as can be.
Bigun's is basically a breakfast & lunch diner- for good measure it does dinner on Friday.
Just so you have it straight- Bigun's Bar B.Q.'s hours…Monday-Thursday 6am-2pm, Friday 6am-8pm, Saturday 6am-11pm, closed on Sunday.
Anyway,
Jeff Eats and Mrs. Jeff Eats recently did lunch…beef brisket, grilled chicken breast, meatloaf, French fries, mac & cheese, collard greens, onion rings, corn bread, mashed potatoes, garlic bread -everything and I do mean everything was right on the money!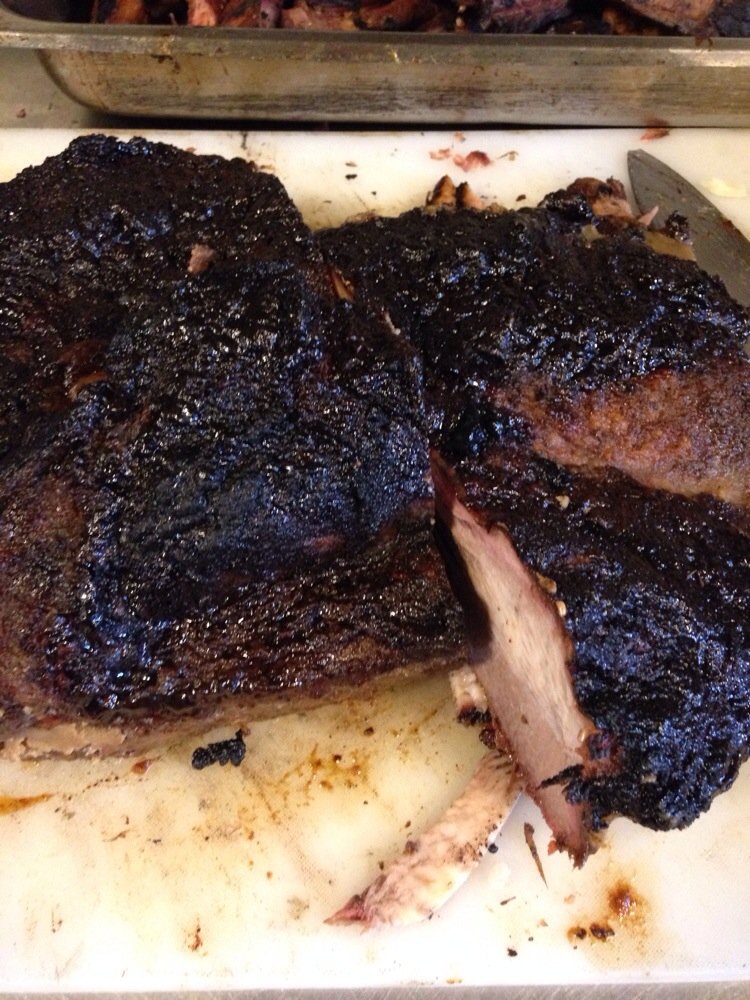 You can check menu/prices at bigunsbarbq.com.
You! fancy folks out there, this joint ain't gonna work for you…
Like I said a few seconds ago, Jeff Eats loved Bigun's!