The Acchords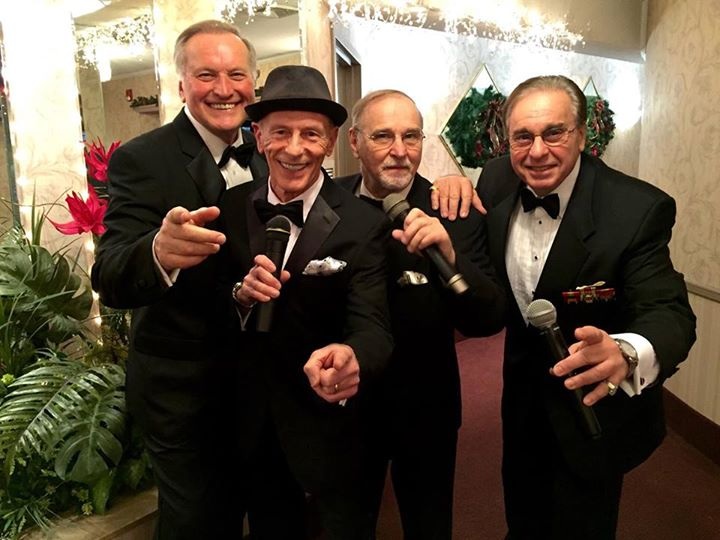 * The Acchords.
A recent e-mail Jeff Eats received.
Jeff,
Planning a 75th birthday party for my husband at our country club in Boca Raton for February, 2016.
We have seen most of the doo wop groups as well as oldies bands in south Florida.
Can you give us the name of a really special group that isn't one of the south Florida regulars?
We have no problem with a group from out of state.
The way we figure it, you only hit 75 once, so a few extra bucks spent here and there is of no consequence.
Thank you,
Linda Hammerman:
Jeff Eats recently caught Long Island based- The Acchords at Madison's Steak House, 670 Motor Parkway, Hauppauge, New York 11788, (631) 231-6909 and I gotta tell you, definitely one of the best oldies groups that I've seen in a very-very long time. The group 's 50's-60's-70's track show featured fabulous leads and tight harmonies on the hits of groups -such as The Four Seasons, The Duprees, The Jive Five, The Righteous Brothers, The Dubs, The Earls, The Skyliners and The Drifters.
I'm thinking, that The Acchords (who normally don't play South Florida) would be absolutely perfect for you guys. I'm also thinking that this group would be a homerun- for a ton of restaurants, festivals, country clubs, events down here in South Florida…so all you social directors and booking agents- checkout The Acchords at theacchords.com.
Hope this helps you out and wish your husband a happy birthday from Jeff Eats!