The Heat Is On At Silverspot Cinema For Premiere Of Magic Mike XXL (Coconut Creek)
* The Heat Is On At Silverspot Cinema For Premiere Of Magic Mike XXL.
For you ladies out there and I guess for some of you guys out there as well…
On Wednesday-July 1st from 5pm-7pm the brand new 11- screen Silverspot Cinema located at the Promenade at Coconut Creek, 4441 Lyons Road, Coconut Creek is "celebrating" the opening of the new movie- Magic Mike XXL…the details of the event are down below.
Jeff Eats has absolutely no idea why Mrs. Jeff Eats and a bunch of her girlfriends are going- but they've already bought tickets- with plans to get their hair done earlier in the day!
Silverspot Cinema is a gorgeous hi-tech theater and its Trilogy Restaurant has absolutely dynamite food!
____________________________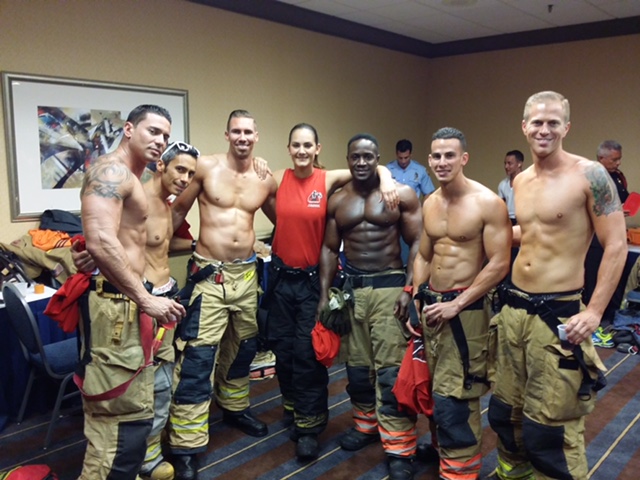 FOR IMMEDIATE RELEASE
THE HEAT IS ON AT SILVERSPOT CINEMA FOR PREMIERE OF
MAGIC MIKE XXL ON WEDNESDAY, JULY 1ST FROM 5 P.M. – 7 P.M.
Photo Opportunities with South Florida Firefighters, Drink Specials & More
COCONUT CREEK, FLORIDA (June 22, 2015) – Silverspot Cinema at the Promenade, 4441 Lyons Road in Coconut Creek, will give new meaning to "happy hour" on Wednesday, July 1 from 5 p.m. to 7 p.m. as moviegoers celebrate the much anticipated premiere of Magic Mike XXL with uniform-clad South Florida firefighters, specialty cocktails and more.
Guests will enjoy pre-movie appetizers, dinner and beverages as they pose with area firemen. The movie will be featured at 7 p.m. and 9:30 p.m. that evening.
Specialty cocktails will include the XXL Dirty Martini with Grey Goose vodka and olive juice; Pumped Up Sangria Martini with vodka, L'Orange and St. Germain; Xquisite Blue Cosmo with vodka, blue curacao, white cranberry and lime juice; Beefcake Martini with vodka, bols yogurt, lemon juice and strawberry liqueur; Peach Fuzz with vodka, peach schnapps, and peach puree topped with sparkling wine and Zin Your Face, an old vine Zinfandel with a unique bold and spicy flavor.
Tickets are $16 for adults and $13.50 for seniors available in advance at www.silverspot.net.
About Silverspot Cinema
Silverspot Cinema is a privately-held, customer-centric company specializing in sophisticated cinemas offering an enhanced, hassle-free entertainment experience in a boutique environment catering to an upscale clientele. Silverspot at Mercato, located in Naples, Florida, marked the initial expansion of Silverspot Cinemas in the United States. Silverspot Cinema recently opened a second theater in Coconut Creek, Florida and currently has 87 screens under various stages of development. For more information visit www.silverspot.net or call (239) 592-0300.