Fireworks By Grucci of New York (Seminole Casino Coconut Creek- Coconut Creek)
* Fireworks By Grucci of New York.
If you're into "July 4th-Fireworks Displays"…the one planned by the Seminole Casino Coconut Creek should be pretty awesome!-(although it's gonna light up the sky and make all kinds of noise that will scare the crap out of Coconut Creek's dogs)- on July 3rd and not July 4th!
The Casino has Grucci of New York handling the "job"…and- just between you guys and Jeff Eats, Grucci which has been around since 1850 is about as good as it gets!
Printed down below, the Rules & Regulations- Facts & Circumstances.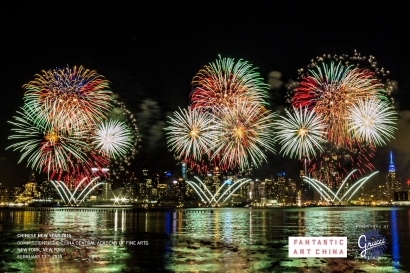 theseminolecasinos.com
Fireworks
By Grucci of New York
——————————————————————————–
FREQUENTLY ASKED QUESTIONS
What makes this fireworks show special?
Seminole Casino Coconut Creek has proudly arranged
for Grucci of New York to present a world-class fireworks
program, in the elite style for which they are known. The
Grucci family are the innovators, creators and leaders of
international fireworks and special-effect pyrotechnics. Using
the finest variety of fireworks set to popular melodies, the
magical Grucci choreography is the unique catalyst that
marries the two art forms of music and fireworks to provide
an all-around exciting entertainment experience. Our
22-minute program will feature three distinctive and exciting
scenes, each with its own unique facets. From the attentiongrabbing
Opening to the spectacular Feature Presentation
followed by the truly amazing Grucci-Style Grand Finale,
the entire production is sure to be awe-inspiring.
Where can I view the fireworks?
Seminole Casino Coconut Creek will have two fireworks
viewing areas for our guests: the Premium Viewing Area
for invited guests and a Public Viewing Area for general
admission. Please refer to the Event Map for the viewing
area locations. Please note, viewing will not be permitted
from the Casino Parking Garage due to safety regulations.
May I bring my family to the fireworks viewing?
Yes, you may bring family and friends to the fireworks show.
Guests of all ages are welcome to attend, as it will be held
outside of the casino.
When will the fireworks show begin?
The fireworks will begin at 9pm and last for approximately
22 minutes. The viewing areas will open at 8pm.
Where can I park?
Parking will be available in the Casino's West Parking
Lot and Parking Garage. Road closures will take effect at
8pm, so you may want to arrive early for easier access.
Please refer to the Event Map for road closure and detour
information.
Will the fireworks be cancelled if there is inclement weather?
In the event of rain or inclement weather, the show will be
postponed to the following night, Saturday, July 4th at 9pm.