Trilogy Restaurant at Silverspot Cinema (Coconut Creek)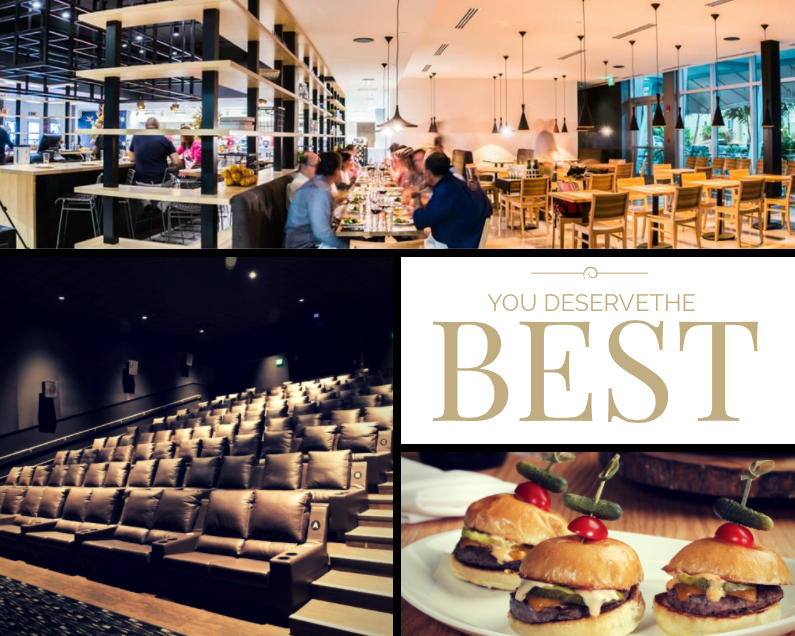 ***** Trilogy Restaurant at Silverspot Cinema, 4441 Lyons Road, Coconut Creek, Florida 33073, (954) 840-8150.
Got something absolutely terrific for you guys, Trilogy Restaurant which is located-in the spanking-brand new 11-screen Silverspot Cinema movie complex-at The Promenade Coconut Creek. For our pur
Real simple story, a few weeks ago Silverspot Cinema (a relatively "new" movie theatre development/operation company) opened a complex in Coconut Creek …huge leather seats, tons of leg room, super modern décor, state of the art sound/projection systems…an absolutely dynamite theatre!
Now stay with me,
In addition to -movie screens, Silverspots- "have" a Trilogy Restaurant (bar/restaurant combo) in their lobbies…
Celebrity Chef David Burke- trust Jeff Eats, you've probably seen the guy on tv- or maybe eaten in one of his NYC restaurants…designs the layouts and operates the bar/restaurants! The Coconut Creek location seats maybe 200 and has indoor seating/out door patio seating/separate full bar area.
Continuing on,
The other night- Jeff Eats, Mrs. Jeff Eats and another couple gave Trilogy a shot and I gotta tell you- the joint killed it!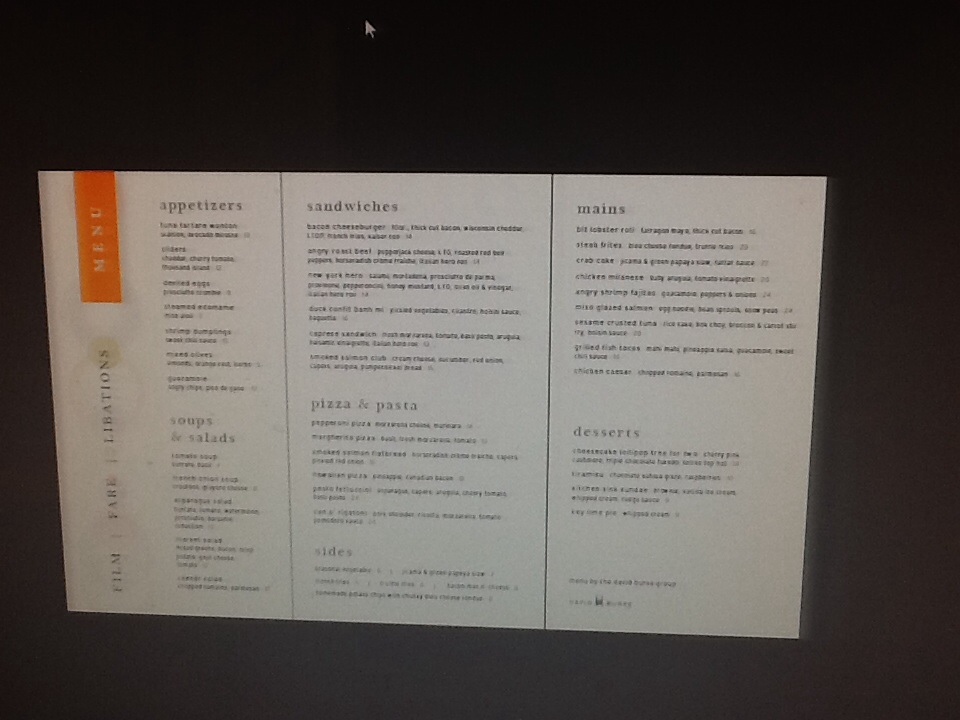 As you can see (then again maybe you can't- hey! I went to Brooklyn Law School, not Joey's Photo & Computer Academy in Woodmere, New York) Trilogy's menu is eclectic enough…so everyone in your party will find what to eat!
The Eats' outing…crab cakes, cheeseburger sliders, chicken milanese, margherita pizza, Caesar salad, cheesecake lollipops- like I said 1.2 seconds ago, the food killed! This ain't typical movie theatre-food, this is real-top restaurant stuff and the wait-staff was as professional/pleasant as can be. Just between you guys and Jeff Eats, the joint's chicken milanese and margherita pizza were worth the trip alone- definitely right up there with the best that I've had down here in sunny South Florida!
Let me wrap this up for you,
This Silverspot Cinema got something real special going-on in Coconut Creek. First-rate theatres and an in-house restaurant that can easily compete with any stand alone restaurant in the area!
Here's a call for you, Silverspot Cinema in Coconut Creek (all the way around- movies/restaurant) is gonna be a homerun!
You can check hours/menu/locations/info at silverspot.net.