The Premier at Cinemark Palace 20 (Boca Raton)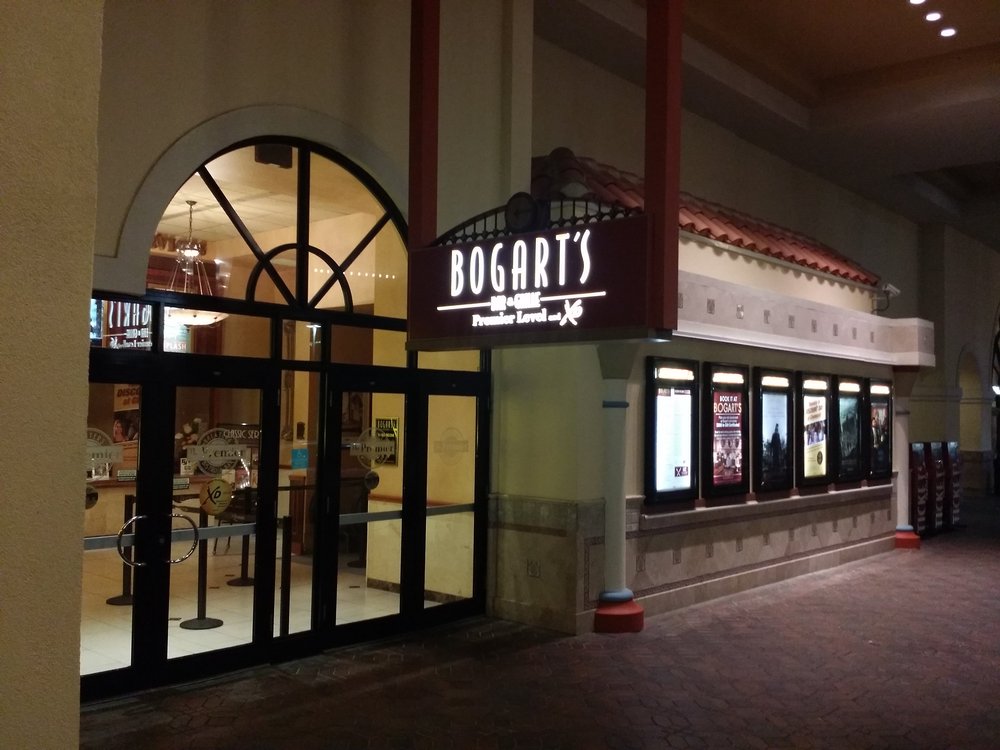 * The Premier at Cinemark Palace, 3200 Airport Road, Boca Raton, Florida 33431.
The other night Jeff Eats, Mrs. Jeff Eats, Daughter Jeff Eats and Son Jeff Eats caught "Entourage" at The Premier at Cinemark Palace 20 in Boca Raton.
Apparently having money to burn, Daughter Jeff Eats and Son Jeff Eats bought 4-tickets for a showing in The Premier at Cinemark- rather than buying regular tickets…
Just so you guys know, The Premier at Cinemark is a 15 year-old operation…suffice it to say it is RUN-DOWN, DATED and the night Jeff Eats was there had dirty ladies/mens bathrooms and a theater that was dirty with sticky cup holders/arm rests. The reason for the rant in this case, Cinemark has some nerve up-charging for theaters that are anything but Premier.
Just so you know, Jeff Eats via e-mail relayed the "above" comments to Cinemark's corporate offices- and within 24 hours-received a call from Cinemark's General Manger. Very pleasant guy, who said that he would immediately address the cleanliness issues-but conceded that the facility -is 15 years old- so forth and so on! Following that phone call, the GM sent Jeff Eats the following e-mail… "It was great talking with you this morning. Thank you again for your time and input. I have already shared your thoughts with my supervisor and will address the restroom issues with my managers."
All I can say is that- I understand wear & tear, but when you got a 2000 Cadillac don't advertise it as if it were a 2015 Cadillac and surely don't charge to "lease it" as if were a brand new vehicle. In addition, what did Jeff Eats get out of this whole "thing"?- Nothing- other than a column about another large company that probably doesn't give a rat's ass about you!
Cinemark is a huge national theater owner/operator…surely it can hire General Mangers who in addition to promising to look into things- are smart enough to say to the complaining customer "Hey, when would you and your family like to come-in for another movie?" This GM didn't do that and Jeff Eats is thinking-that just maybe Cinemark's HR Department might want to institute new training protocols on how to handle customers, not to mention how to keep theaters clean! As for updating facilities, guaranteed "no updates" eventually =s "no customers."
To wrap it up,
Cinemark in Boca Raton (it was formerly known as Muvico) use to be top-shelf…operative words here "use to be."
from cinemark.com


The Premier
The Premier at Cinemark Palace 20 offers exclusive amenities that enhance the movie going experience:
•Reserved seating
•Luxurious plus loveseats
•FREE valet parking
•FREE popcorn
•Restaurant food & drink in auditorium
◦Featuring Bogart's Bar & Grille
Located on the second floor of the Cinemark Palace 20, Bogart's offers its guests a unique dining experience and renowned cuisine prepared by Chef Aaron Goldberg.
Guests may dine at Bogart's with or without seeing a movie on the Premier level or in the general admission theatre on the first level. Guests may bring food and beverages, including liquor, into the six Premier level auditoriums.
The concession stands feature Bogart's full menu, South Florida's largest selection of half bottles of wine, premium chocolates and frozen yogurt as well as a large selection of desserts prepared daily by our pastry chef.
Hours:
Mon-Thurs: 11:00AM – 11:00PM
Fri & Sat: 11:00AM – Midnight
Sun: 11:00AM – 11:00PM