Jaded
* Jaded.
Let me ask you something…What are the odds that you'll see- Aerosmith in concert sometime within the next 210 days?
With the above in mind, Jeff Eats recently caught South Florida based Aerosmith tribute band- Jaded in action- and I gotta tell you, these guys are real good!
If you are a Steven Tyler fan, Aerosmith fan…you'll enjoy Jaded's show.
The band has some "free" concerts in the works…
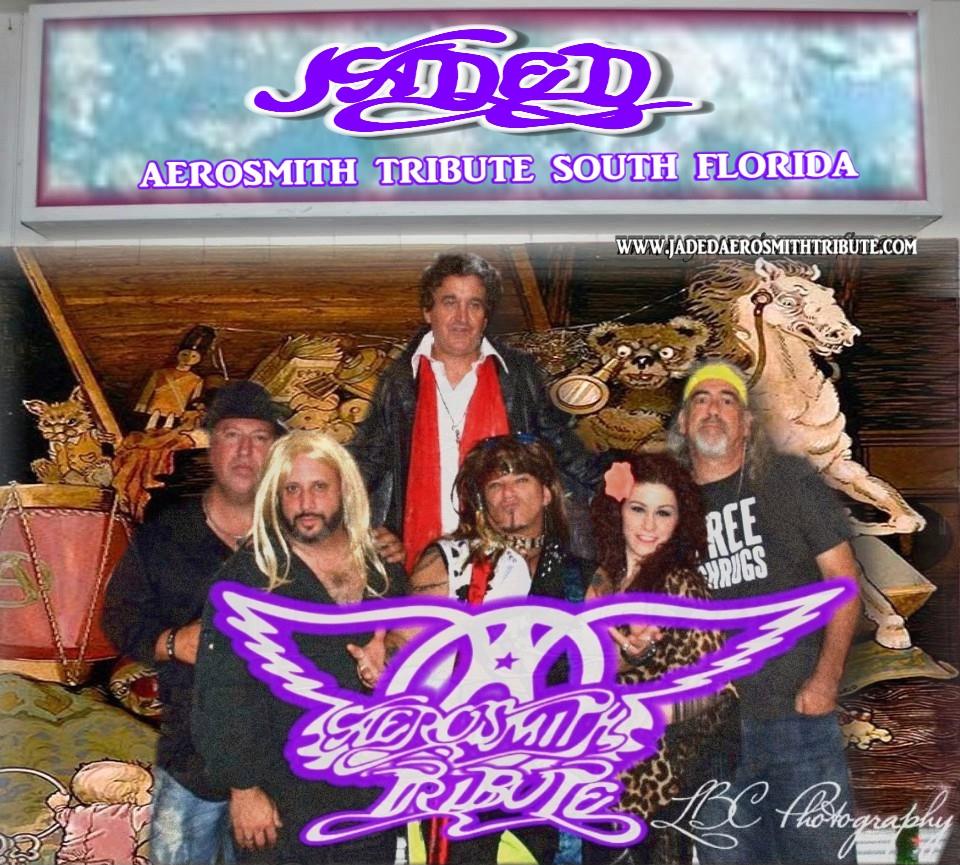 JADED With Dolphin Expressway
Saturday, June 20 @ 6:30 PM
Athena By The Sea, Commercial Blvd @ A1A , Lauderdale By The Sea
JADED @ Gallupi's Tribute Summer
Saturday, August 22 @ 8:00 PM
Gallupi's, 1103 N Federal Highway, Pompano Beach
JADED @ Music Under The Stars Pompano Beach
Friday, January 8, 2016 @ 7:00 PM
Pompano Beach Bandshell, Ocean at Atlantic Blvd, Pompano Beach
JADED @ NE Patriots SoFla Weekend
Friday, January 15, 2016 @ 7:30 PM
Village Pump New England Patriots Block Party, Commercial Blvd @ A1A, Lauderdale By The Sea