DISH OF THE WEEK (Sunday- 6/14/15- Sparky's Roadside Barbecue- Miami)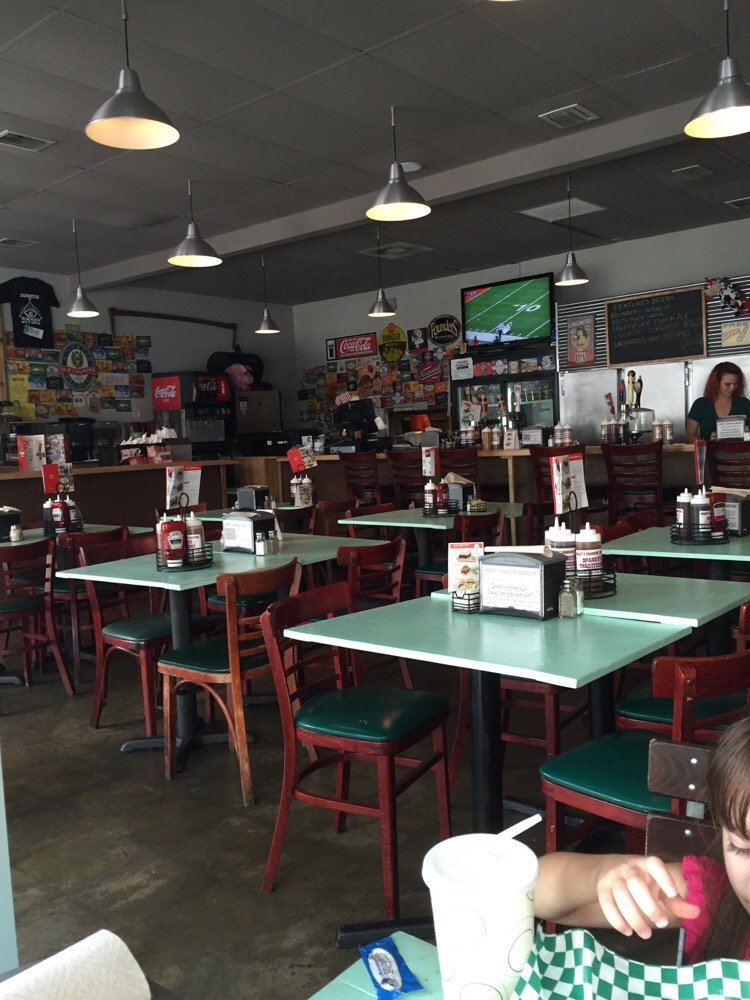 ***** DISH OF THE WEEK (Sunday- 6/14/15)
One of Jeff Eats' favorite menu items…
BEEF BRISKET & PULLED PORK COMBO PLATE
$16.75 (comes with 2-sides)
Sparky's Roadside Barbecue
204 Northeast 1st Street
Miami
(305) 377-2877
sparkysroadsidebarbecue.com
Latest Review: 11/16/11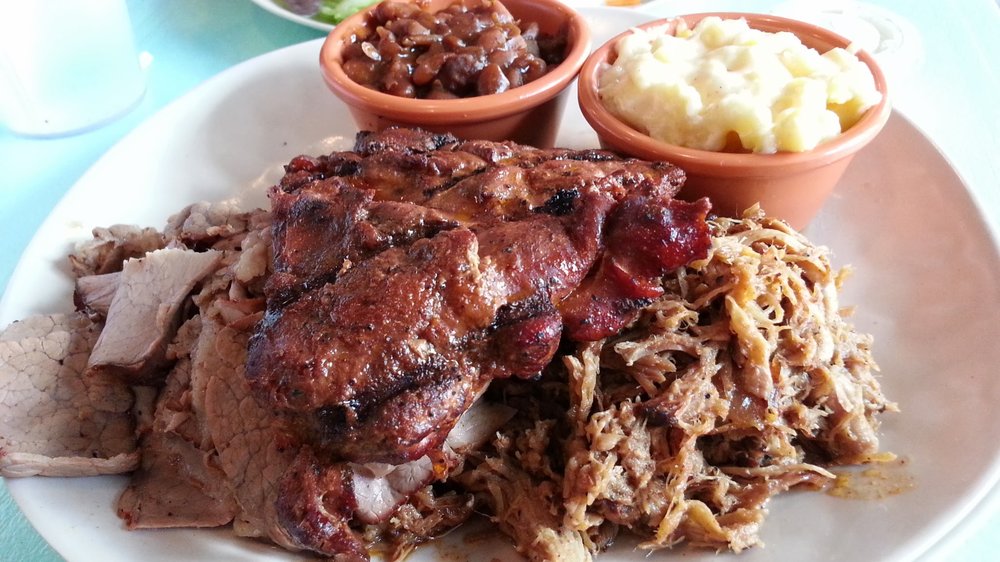 If you wanna eat some real-dynamite smoked bbq stuff in a hole-in-the-wall joint…then you gotta eat at Sparky's Roadside Barbecue. Everything Sparky's makes is delicious, with the beef brisket and pulled pork being absolute must orders!
Just between you guys and Jeff Eats, Sparky's is one of the best bbq joints down here in Sunny South Florida!
Sparky's is a definite must try.
Printed down below, Jeff Eats' 11/15/11 "review."
_______
Sparky's Roadside Barbecue (Miami)
Posted on November 16th, 2011 · American BBQ Miami
***** Sparky's Roadside Barbecue, 204 Northeast 1st Street, Miami, Florida 33132 (305) 377-2877.
Absolutely loved this "hole in the wall" 48-seater bbq joint in Miami. Absolutely nothing fancy going on here, so your tee shirt/shorts/Crocs-sneakers-sandals ensemble is a go.
Sparky's menu isn't huge, but definitely gets the job done. The joint also has something like 12 million micro-brews for you beer drinkers out there.
You can check menu/prices at www.sparkysroadsidebarbecue.com.
A recent outing had me doing…corn nuggets, baby back ribs, pulled pork, beef brisket, bbq chicken, waffle fries, macaroni & cheese—the bbq "not too smokey" just like I like it (you-all, do know that I'm originally from Brooklyn, not Memphis)…to break this down a bit more, I enjoyed the ribs and chicken—that said, the pulled pork and brisket were grandslams…the mac & cheese was good, same for the corn nuggets—but no match for the waffle fries which were outrageously delicious.
Like I said before–loved this joint…definitely one of the better bbq joints that I've been to down here in South Florida.
Sparky's is open Monday-Friday 10:30am-9pm and Saturday-Sunday noon-9pm.