Jeffrey Ross (Magic City Casino- Miami)
* Jeffrey Ross.
Unless you're from Mars, Venus, Uranius- you know who Jeffrey Ross is …
Ross' appearances- on Comedy Central's Celebrity Roasts are legendary…
Trust Jeff Eats when I tell you- one of the funniest comedians working the circuit today. Ross can go blue or clean- and either way- have you crying from laughter.
Real simple…
Jeff Eats and Mrs. Jeff Eats are going…and you should too!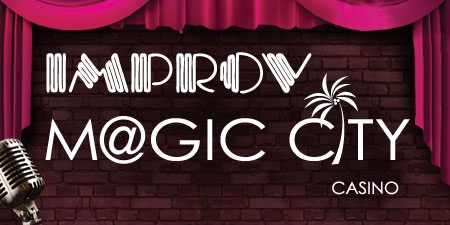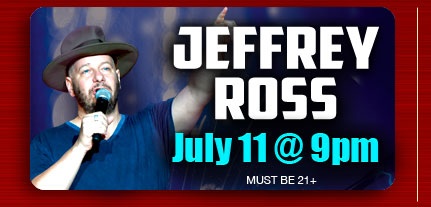 JEFFREY ROSS
Event Date: Saturday, July 11, 2015 at 9:00 pm
Facility: Stage 305
PLEASE NOTE:
– YOU MUST BE 21 OR OLDER TO ATTEND THIS EVENT.
Tickets: $30 & $75 at magiccitycasino.com
– Tickets for VIP Tables must be purchased in quantities of 4. These tickets are $75 each for a total of $300 per table. Please enter 4 in quantity box when purchasing a VIP Table.
– Purchase of a VIP Table includes a bottle of champagne.
– VIP Tables are located around the stage.
– Show will be performed at Stage 305.
Magic City Casino
450 Nw 37th Ave, Miami, FL 33125
Cross Streets: Between NW 4th St and NW 4th Ter
Neighborhoods: Flagami
(305) 649-3000
magiccitycasino.com
Open:
Sunday-Thursday 10am-4am
Friday-Saturday 10am-5am
_______
About The Roastmaster
Called "an heir apparent to such old-school masters as Buddy Hackett and Rodney Dangerfield" by the New York Times, Jeffrey Ross is feared and revered for his appearances at celebrity roasts. He also stars in a stand-up DVD, Jeffrey Ross: No Offense, as well as an award-winning documentary about his time entertaining U.S. troops in Iraq, Patriot Act: A Jeffrey Ross Home Movie. Jeff divides his time between New York, Los Angeles, and the road.
A Message From The Roastmaster General
My name is Jeffrey Ross, but I am commonly known as the Roastmaster General. I'm not entirely sure how I got this title, but it has stuck and I am proud of it. Most stand-up comics are self-deprecating. I'm all-deprecating. Sure, I occasionally make fun of myself — but I specialize in making fun of others. I'm what is commonly known as an insult comic. Diss is my life.
I never planned on making fun of people for a living. It happened by accident. In fact, my whole life has been a series of happy and not-so-happy accidents that have transformed me into the black belt in busting balls that I am today. I like being known as the meanest man in comedy, but I must admit that it's a blessing and a curse. It's not a bad way to make a living, but every now and then somebody wants to kill me.