The Vagabond Hotel (Miami)
***** The Vagabond Hotel, 7301 Biscayne Boulevard, Miami, Florida 33138, (305) 400-8420.
A recent e-mail…
Jeff,
My wife and I are coming to Miami on a business/pleasure trip over the July 4th holiday. We live in Queens, New York and came across Jeffeats.com purely by accident while searching for hotels. Your taste and background not to mention your style got us thinking that maybe you had an idea or two as to where two 63 year olds who like you are into diners, retro places and nothing too fancy etc. might stay. Any help would be greatly appreciated. Thanks, The Kramers.
________
The Kramers:
Got a hotel/motel that I think that you guys will really enjoy- and, you won't have to break the old proverbial piggy-bank to pay the bill…
The Vagabond Hotel…thevagabondhotel.com.
Trust Jeff Eats on this one, a real cool "retro" hotel/motel that has 45- dynamite decorated rooms, fabulous service and top shelf amenities- not to mention a complimentary breakfast. If after doing your homework- you think that this joint works for you guys, Trivago.com should be able to dig-up some real nice room-rates!
Thanks for reading…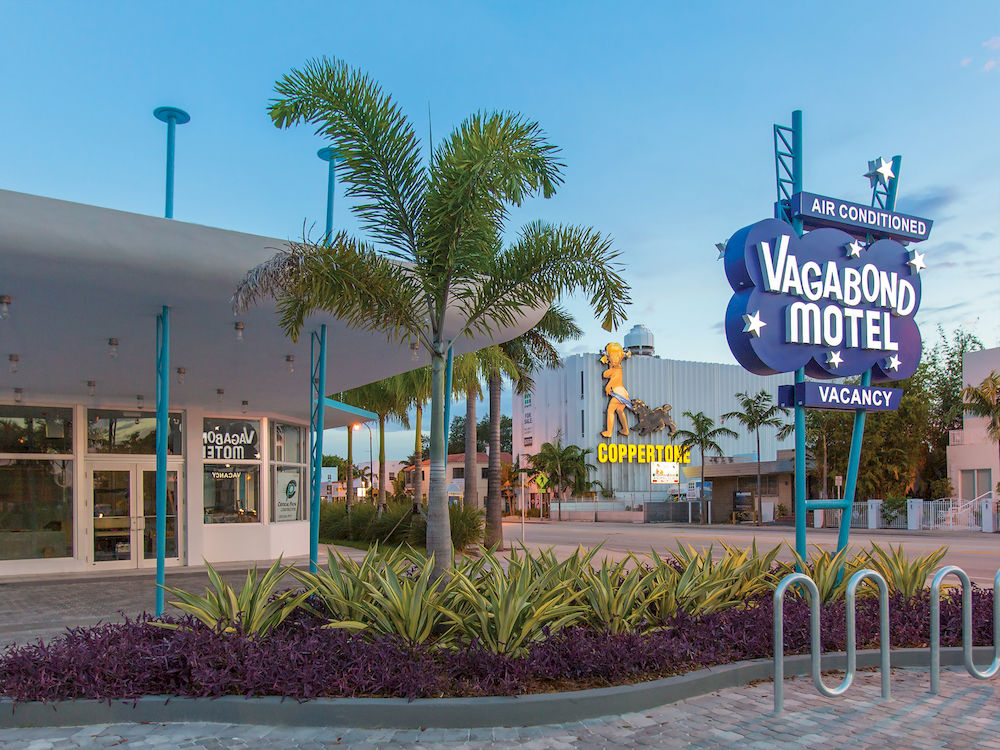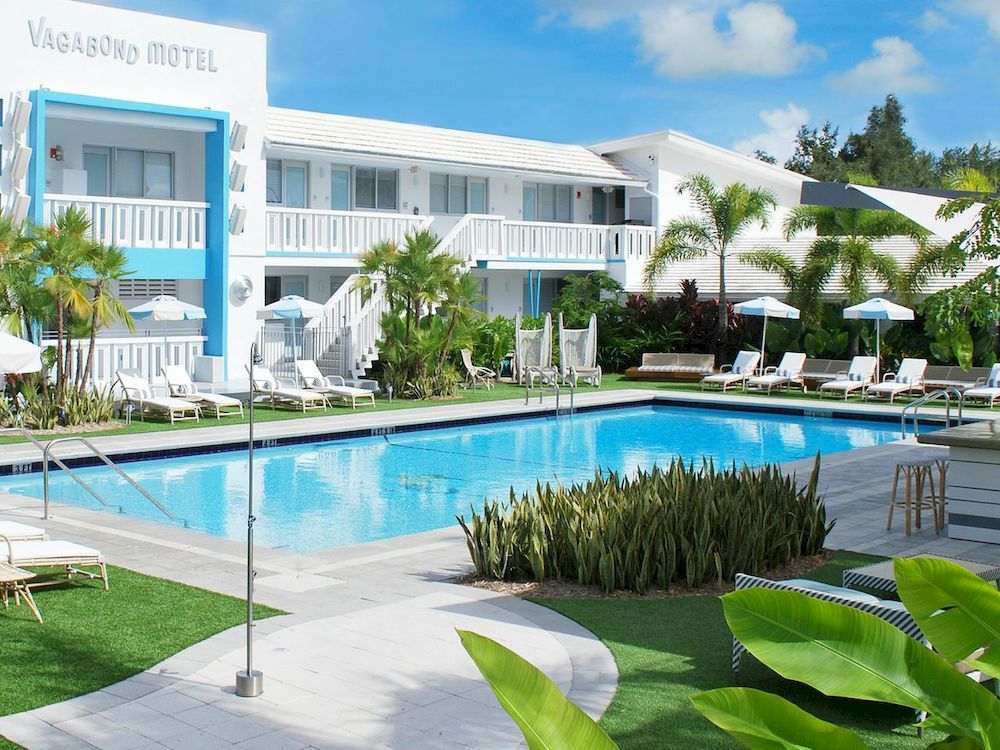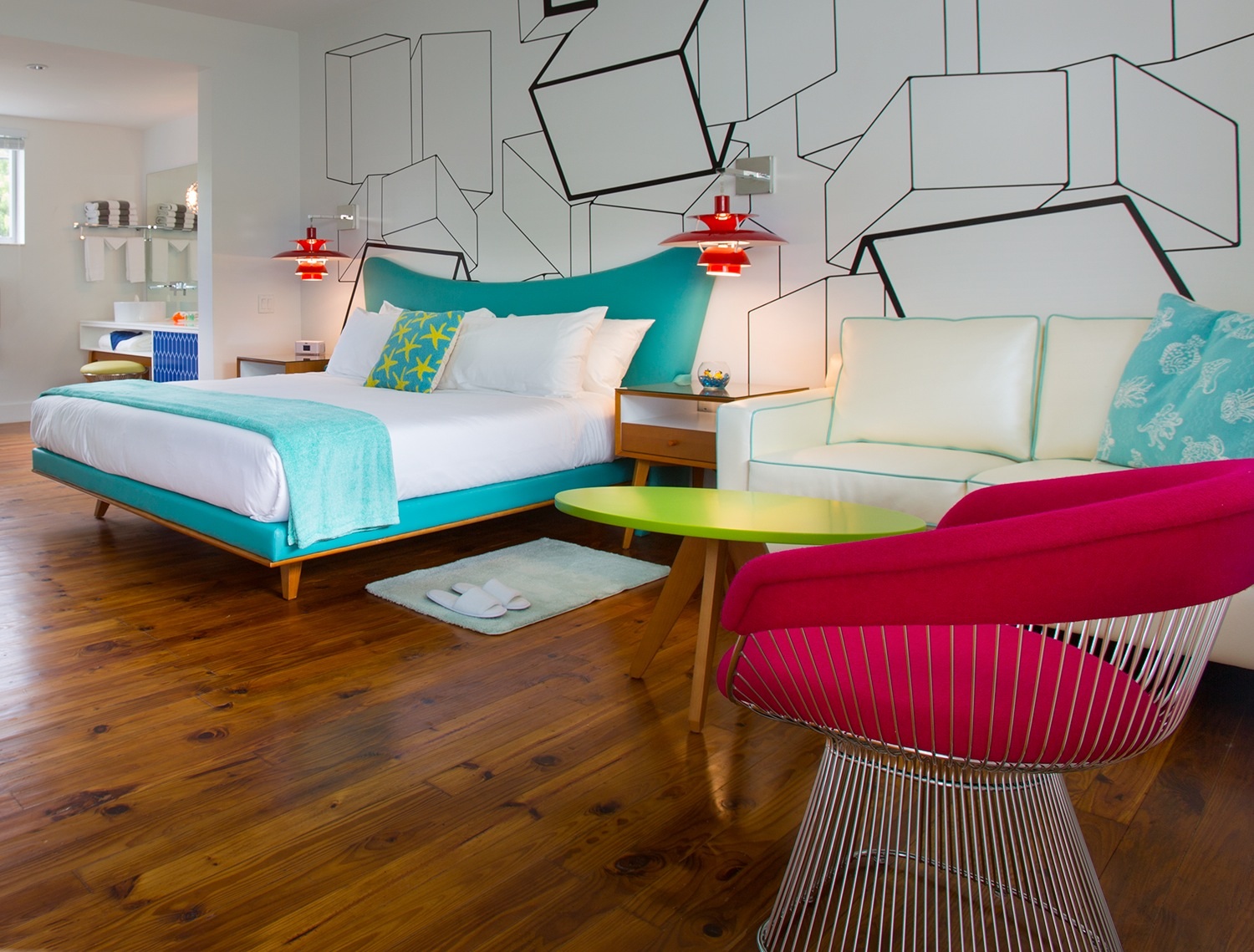 From thevagabondhotel.com
welcome to
THE VAGABOND HOTEL MIAMI
Live Glamorously. Choose Fabulously.
Vibrant. Creative. Fun. A newly renovated cosmopolitan mix of all things hassle-free, The Vagabond Hotel is set to reestablish its glamorous past as a fabled Rat Pack hangout. Part style icon, part boutique hotel, and in a class all its own, The Vagabond is back and better than ever!
From the minute you step into the retro-luxe lobby to the moment you reluctantly say your goodbyes, be prepared for a whirlwind love affair. Allow the 45 uber-chic guest rooms to wrap you up in a timeless "Do Not Disturb" world of designer home comforts and tech-savvy conveniences. These vibrant oversized rooms not only dress to impress, they inspire envy through sleek style and good looks. Be inspired by a stunning combination of designer home comforts and high-tech must- haves… Sleek 1950s inspired custom-made furniture, hypo-allergenic Italian beds, free high-speed Wi-Fi, intricately stenciled geometric wall art, state-of-the-art flat-screen TVs, and stunning original terrazzo, wood or carpeted floors.
"Fully restored and super fabulous."
– THE HUFFINGTON POST
All this, topped off with meticulous service from highly trained, friendly and knowledgeable staff. But don't get too comfortable – most rooms open onto the lush, palm tree-laden courtyard decked out with a tantalizing sparkling pool, a relaxing cocktail bar and the mouth-watering Vagabond Restaurant &Bar.
You'll be spoiled by what to do next, so why not play hard-to-get? If you're more of the get-up-and-go type, discovering local things to do couldn't be easier. Perfectly situated in the historic heart of Miami, along the trendy Biscayne corridor, the Vagabond Hotel is your ideal base for an afternoon of exploring… Downtown, South Beach, Midtown, the Wynwood Art Scene, the Design District and the very best of South Florida's dining, business, shopping, sports and sightseeing hotspots.
Some call it fate. Some call it love. But whatever you call it, by the time you return home, The Vagabond Hotel in Miami will haunt your dreams.
Timelessly Modern. Decidedly Miami.