Di Fara Pizza (Brooklyn, New York)
*****. Di Fara Pizza, 1424 Avenue J, Brooklyn, New York 11230, (718) 258-1367, Difara.com.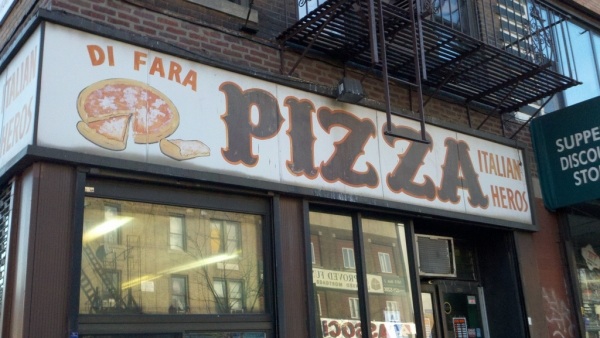 A recent e-mail…
Jeff,
Who makes the best NY pizza?
Thanks,
Leon Horowitz (Margate)
_________
Leon Horowitz:
Now, you guys know that everything in life is basically a subjective call…
Keeping the above in mind, let Jeff Eats settle "this" once and for all-
Di Fara Pizza in Brooklyn- makes the best New York Pizza!
No bs-ing here, the best!
Jeff Eats "had" his first Di Fara slice in September, 1966.
Now you know.
Thanks for reading…