Inaugural Hamburger Slider Square Off (Mardi Gras Casino- Hallandale Beach)
* Inaugural Hamburger Slider Square Off.
Literally just this minute, Jeff Eats got the below-pr piece from the Mardi Gras Casino in Hallandale Beach…
Sounds like it could be a fun-few hours!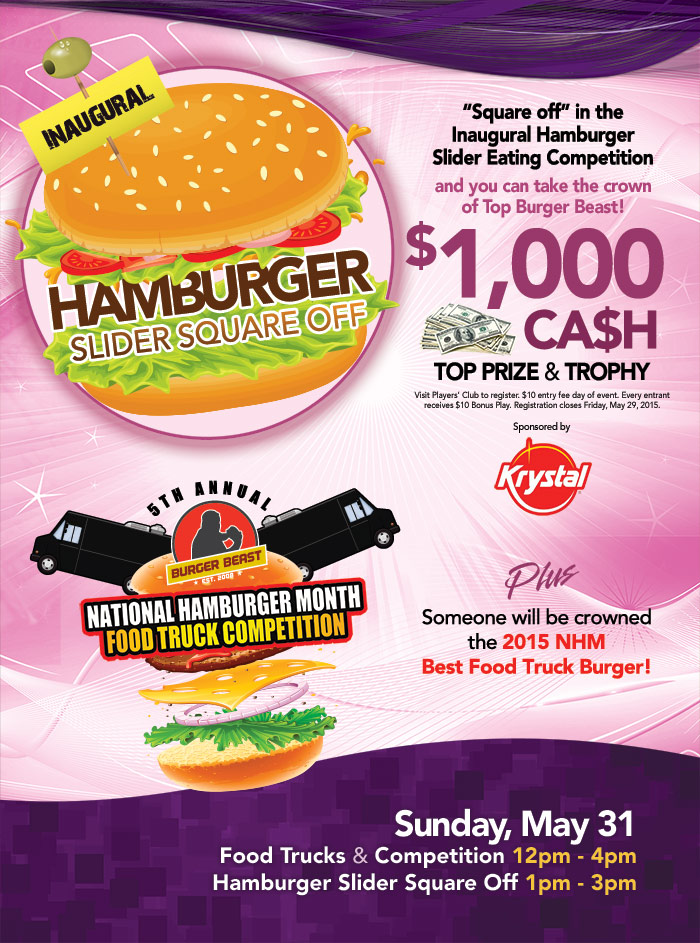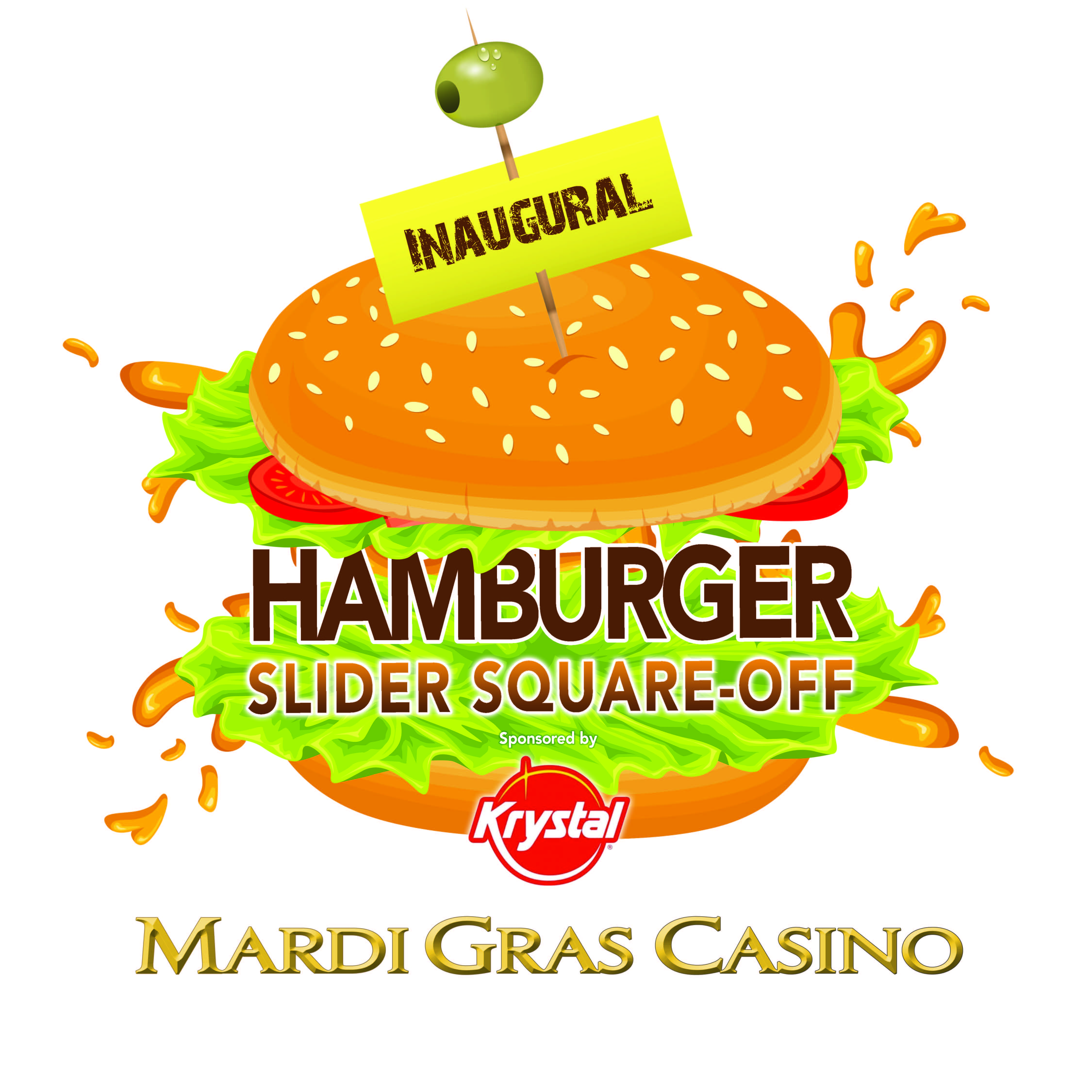 FOR PUBLISHING CONSIDERATION MEDIA CONTACT:
Lisa Mizrachi
lmizrachi@mardigrascasinofl.com
954-924-3160
CALENDAR LISTING
WHAT: Inaugural Hamburger Slider "Square Off" hosted by Mardi Gras Casino, sponsored by Krystal
Participants will compete for "Top Burger Beast", $1,000 cash prize and trophy for consuming the most hamburger sliders!
PLUS
5th Annual Burger Beast National Hamburger Month Food Truck Competition
Someone will be crowned the 2015 NHM Best Food Truck Burger. Other specialty food vendors will be onsite.
WHO: Big105.9's Doc Reno will be onsite to MC the Hamburger Slider Contest
DATES: Sunday, May 31, 2015
TIME: 12pm-4pm: Food Trucks & Competition
1pm-3pm: Hamburger Slider Square Off
FEE: $10 contest participation fee. To enter, please visit now through May 29th at Mardi Gras Casino Players' Club.
WHERE: The Veranda at Mardi Gras Casino
831 North Federal Highway
Hallandale Beach, FL 33009
877-55-SLOTS
For more information visit www.mardigrascasinofl.com or http://www.mardigrascasinofl.com/events/slider.php
WHO: Mardi Gras Casino offers over 70,000 square feet of casino excitement featuring over 1,000 of the hottest Las Vegas-style slot machines, including Progressive slots, virtual roulette and blackjack, as well as The Dog Pound, Mardi Gras' smoker-friendly slot area; 30 action-packed poker tables; simulcast and greyhound racing; entertainment; and various dining options. For more information, call 954-924-3200 or visit www.mardigrascasinofl.com. Become a fan on Facebook at http://www.facebook.com/mardigrascasino or follow us on twitter at http://www/twitter.com/MardiGrasFl.