Sinatra Sintennial Show (Seminole Hard Rock Paradise Live Theater- Hollywood)
* Sinatra Sintennial Show.
Jeff Eats has seen Jeff Grainger "as" Sinatra…the guy is good, real good!
Jeff Eats and Mrs. Jeff Eats are doing the Saturday Night – May 23rd- 8pm gig…
Just between you, me and the bedpost, the Seminole Hard Rock Paradise Live Theater is a very intimate showroom- every seat in the house works! -with that in mind- seating is extremely limited, so if you wanna- go- don't dilly dally around on getting tickets ($35-$95).
You can catch tickets/further information at Sinatra.lecuervo.com.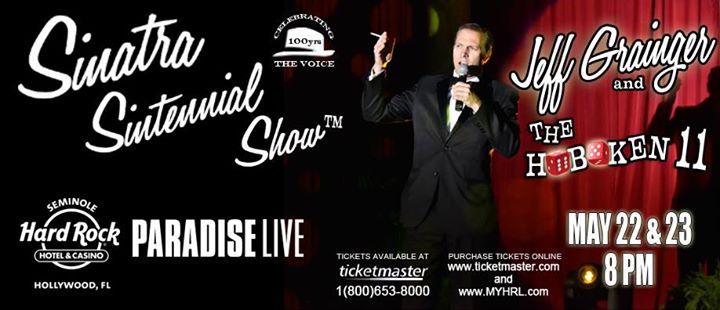 From Sinatra.levervo.com
Celebrating 100 years of the greatest entertainer ever born, Jeff Grainger and the Hoboken 11 bring you a show of all the greatest hits and leave you feeling like you saw the reincarnation of the Chairman of the Board.
The Hoboken 11 is a swinging eleven piece big band that has been performing worldwide for 20 plus years. With a large repertoire of classic standards to salsa and merengue, this band plays it all. Take a trip back in time and relive the days when Ol' Blue Eyes swooned the hearts of the bobbysoxers. Close your eyes and you will think you're hearing The Voice himself. A show you will never forget and a tribute to the voice that will live continue his legacy.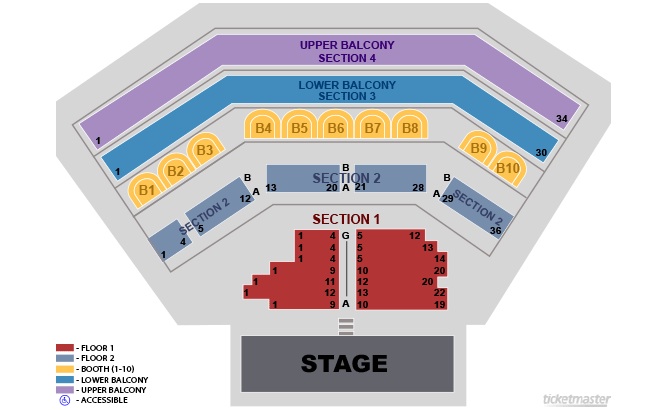 Sinatra Sintennial Show
Hard Rock Live, Hollywood, FL
Fri, May 22 & May 23, 2015 08:00 PM
Please Note: This show is being held at the Paradise Live Theater, located 2 doors east of the Hard Rock Live concert venue. Jeff Grainger and the Hoboken 11 big band celebrate 100 years of Sinatra with their full production show.