Sweet Treats Bakery (Pompano Beach)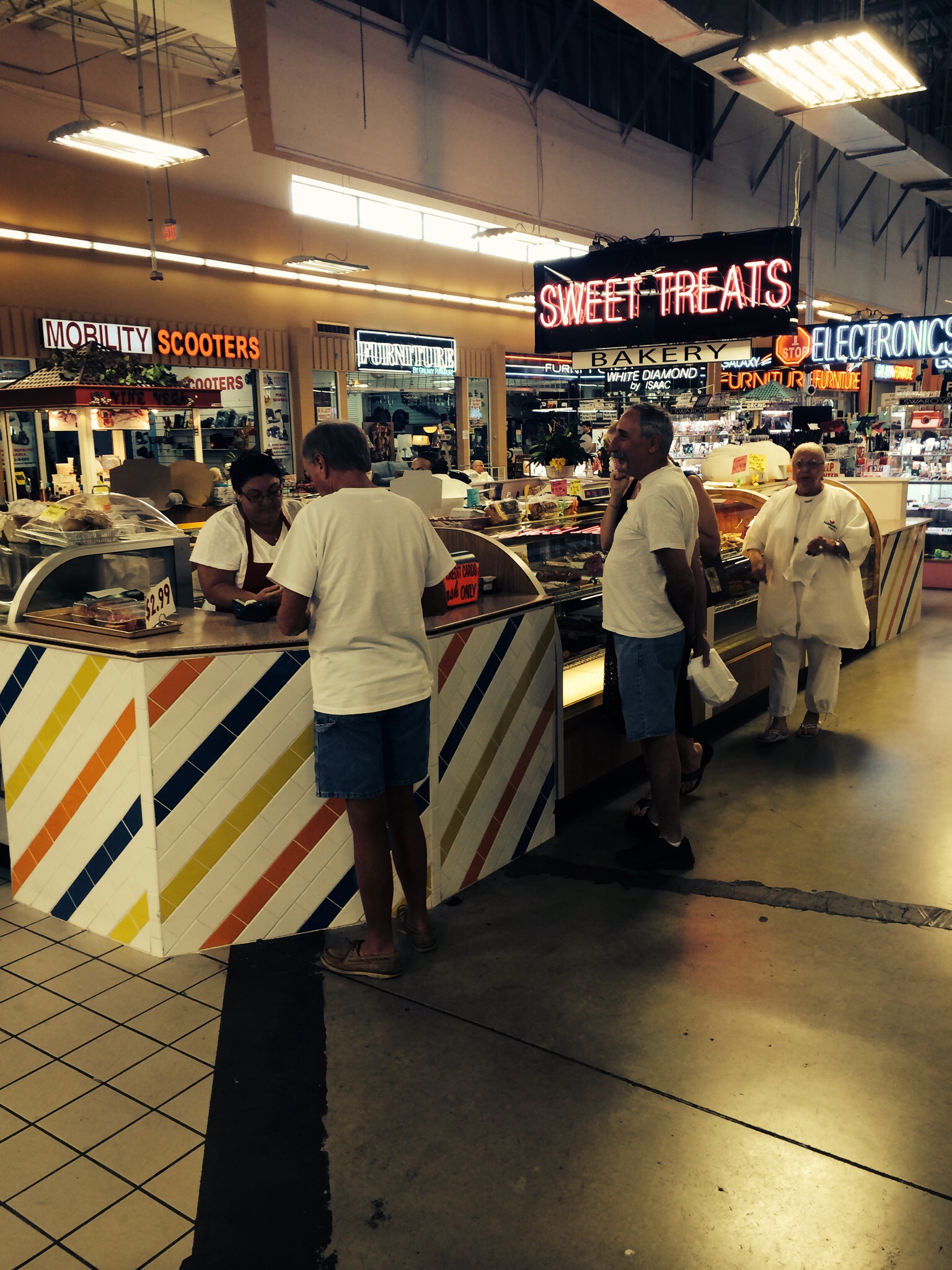 ***** Sweet Treats Bakery, 2900 West Sample Road, Pompano Beach, Florida 33073, (954) 984-4785.
Got something really terrific for you guys…Sweet Treats Bakery a brand new bakery-concession stand which opened about a-month ago in The Festival Flea Market Mall in Pompano Beach.
Long story short,
Yesterday afternoon- Mrs. Jeff Eats "needed" some baked goods for a bunch of "her" relatives visiting from New York…based on her friend Audrey's recommendation, Jeff Eats and Mrs. Jeff Eats picked-up 2-Russian coffee cakes, 2-chocolate babkas, 2 1/2 lbs.of assorted rugelach, 6 almond horns, 1 dozen chocolate chip cookies- for some unknown reason, Mrs. Jeff Eats chose not to run-the-table- by not picking-up some- of the danish, muffins, breads, Chinese cookies, chocolate meltaways, linzer tarts and hamantaschen that Sweet Treats also- features in its display cases.
Sweet Treats is owned/operated by Joanne and Mary- who combined, have 53 years in the retail bakery business…Sweet Treats' stuff is "baked" off premises and delivered fresh every morning to The Festival Flea Market Mall-joint. From what I understand, when an item is sold out, it's sold out- until the next day! In addition to the "items" above, Sweet Treats has a number of "no sugar added" products- and has a rotating list of cookies/cakes -that are "daily specials."
Now, you know and Jeff Eats knows that the proof is in the pudding…and I gotta tell you, that everything we picked-up was right on the money! If I had to, but I don't, but I will- tell you that the Russian coffee cake and the chocolate babka absolutely killed! These two "cakes" alone- made the use of my SunPass worthwhile. Now don't get me wrong, everything that Mrs. Jeff Eats' relatives devoured were hits- but that babka and that coffee cake were game changers.
On the price-front, Joanne and Mary are banging "things"-out at Publix type prices…for example- the babka and coffee cake fetch $7.95 a piece!
Just a word to the wise, based on what Jeff Eats saw…if you "want something in particular" call ahead- and have Joanne or Mary put it away for you…yesterday at 3:30pm, Sweet Treats' stand was jammed with people literally buying everything in sight!- and like I said 3.2 seconds ago, when an item is sold out, it's sold out!
Sweet Treats Bakery is open Monday-Friday 9:30am-5pm, Saturday-Sunday 9:30am-6pm.