America's Best 25 College Bars
* America's Best 25 College Bars.
This column is for you guys- who are "picking" colleges for your kids (or for that matter- yourselves) to go to-next-Fall!
Jeff Eats did some heavy-duty research (actually I found the list on dailymeal.com) on what are considered- America's best 25-college bars.
In looking at the list, I found that 3 (#2, #4, #15) of the top 25 BARS were in FLORIDA…so there you go! and- you thought that Florida just- had great weather, great beaches and great scam artists…
By the way, The Boot/Tulane University in Louisiana was #1… Now you know why Tulane's tuition is soooo high!
Hope this column helps you out with picking a school to go to!
You can catch the whole list at dailymeal.com.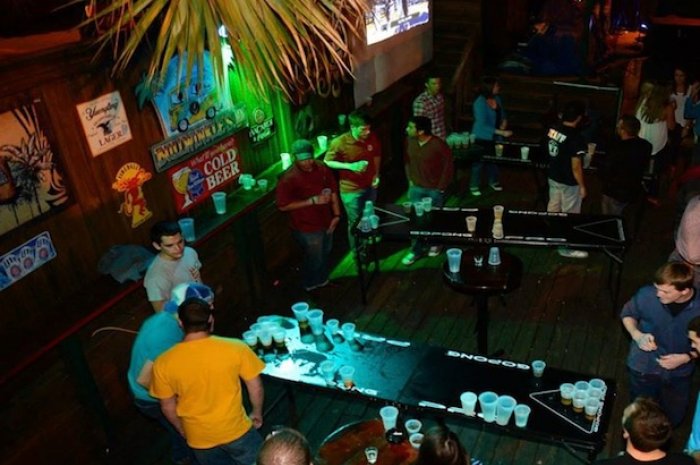 4/25. Bullwinkle's Saloon – Florida State University – Tallahassee, Florida
Since 1979, Bullwinkle's Saloon has been catering to the needs, and mouths, of the Florida State Seminoles. Bullwinkle's ranked so high on the list thanks to its convenient location to campus, live rock and roll band, massive dance floor, and outside double deck area. And for $10, students can drink as much as they want during the week. How can you top that drink special?
____________________________________________________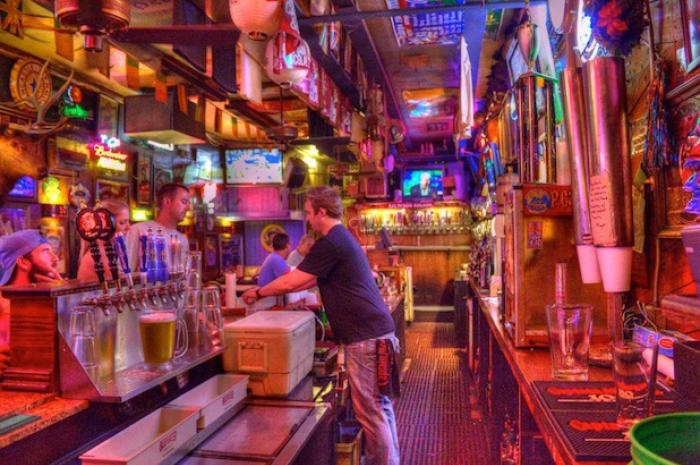 15/25. Salty Dog Saloon – University of Florida – Gainesville, Fla.
Anyone from Florida knows that the Gators are big on football and drinking. With a wide range of college bars in Gainesville, how could you choose the best? The Salty Dog Saloon, a 50-year old establishment, stands out in the crowd with its jukebox, 50-cent drink happy hour and every Sunday's 2-for-1 mimosa special. For less than $10, the Salty Dog's patrons can get the most booze for their buck.
____________________________________________________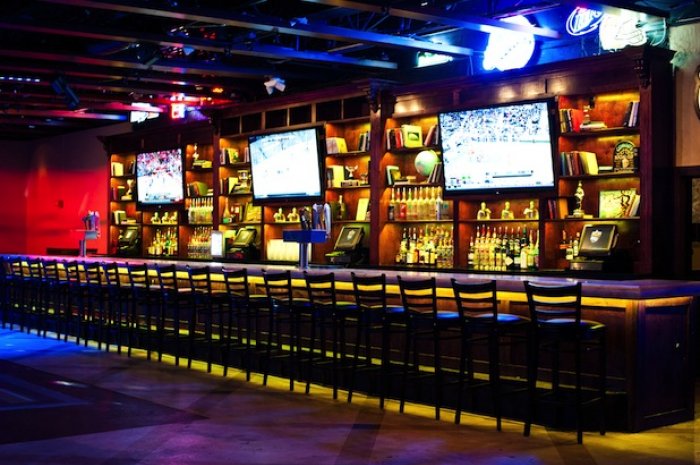 2/25. Knight Library – University of Central Florida – Orlando, Florida
A ranked list of the best college bars in America would not be complete without the University of Central Florida's Knight Library. The general size of the establishment is impressive in itself; students have access to three full bars, a giant dance floor, a patio bar, and even VIP sections. Not a big dancer or drinker? Knight Library has darts, customized beer pong tables, and corn hole boards to get you entertained. Still not impressed? An Island Oasis frozen drink machine is the newest addition to the bar.
____________________________________________________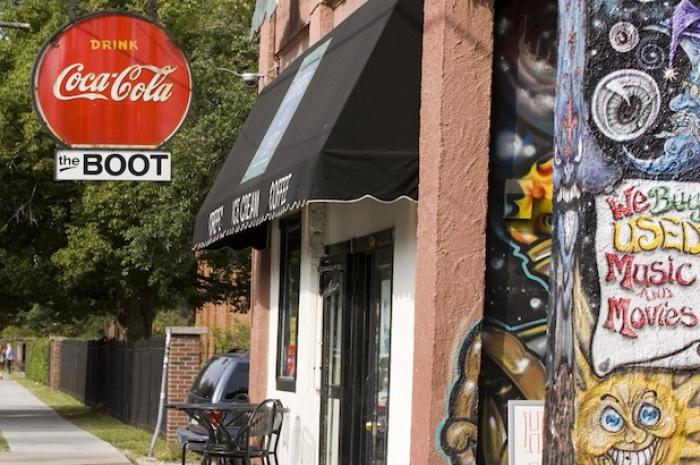 1/25. And the title of the best college bar in America goes to none other than The Boot, a Tulane favorite. If you're a broke college student, and only have a couple of quarters to spare, you have enough for a drink at 50-cent drink night at The Boot. The Knight Library was originally tied with this college bar, but in the end, location was the deciding factor. Our panel of college students came to a consensus that the Boot and the city of New Orleans, especially during Mardi Gras, is the ideal place to throw back a few drinks and celebrate four years of relative freedom.