Pubgrill (Cutler Bay)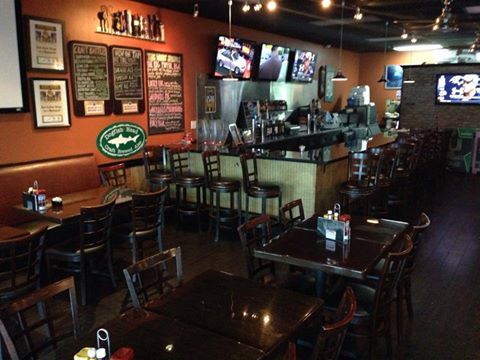 ***** Pubgrill, 18503 South Dixie Highway, Cutler Bay, Florida 33157, (305) 253-4996.
For our purposes let's call Pubgrill a neighborhood sports-bar (handful of beers on tap and bottled craft beers)…tvs, booth/table seating.
Pubgrill is open Monday-Friday 11am-11pm, Saturday- Sunday 8am-11pm (breakfast is served).
Jeff Eats, Mrs. Jeff Eats and another couple recently gave this joint a shot for dinner and I gotta tell you, Pubgrill's food absolutely killed!
Trust me when I tell you, that the French onion burger, spicy honey mustard grilled wings, garlic bbq grilled wings, French onion soup, blackened mahi on onion challah bread, fried calamari, Caesar salad, philly cheesesteak sub (Pubgrill calls it a hoagie), truffle mac n'cheese, French fries, mashed potatoes- were all delicious…
Pubgrill is definitely not serving-up typical-standard sports' bar stuff…somebody (somebodies?) in its kitchen really knows how to cook!
Like many of the joints that Jeff Eats "finds"- "tries"- whatever you wanna call it- this Pubgrill joint is a loooong-way from my Boca Raton home- All I can tell you- if this joint was in my neighborhood, Jeff Eats would definitely be a real steady customer. The food, service, prices, vibe were all right on the money!
You can check menu/prices/weekly specials/info at pubgrillmiami.com.