Burger-Palooza: Taste the Best Burgers in Town (Behind the Presbyterian Church- Miami)
* Burger-Palooza: Taste the Best Burgers in Town.
Literally, just this minute, Jeff Eats got this "deal" from goldstar.com.
Personally at $70 & $150 I think the event-sponsors are pushing their luck…but at $35 and $75 this "thing" sounds like a pretty decent "deal"- but I would like to know who the burger-players are!
If you want to go…you can catch tickets at goldstar.com.
__________________
Burger-Palooza: Taste the Best Burgers in Town
 Burger – Palooza , Behind the Presbyterian Church (609 Brickell Ave. Miami, FL 33131)
Thursday, June 18, 2015.
$70 Tickets: 6pm-10pm
$150 Tickets: 5pm-10pm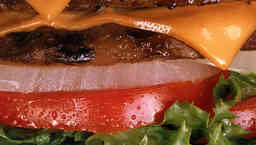 Full Price
$70.00 – $150.00
Our Price
$35.00 – $75.00*
Buy Now
Any burger lover knows there's a lot that goes into crafting the ultimate burger — the patty, the bun, the toppings, the condiments — it's a veritable symphony of tastes that has to be orchestrated. So finding the ultimate burger can be an elusive pursuit. Luckily, there's Burger-Palooza, a festival of music, drinks and, of course, the best burgers around. You'll have the opportunity to sample eight different burgers and two beers from over 20 Miami-area restaurants, and then cast your vote to crown the best burger. Spring for VIP tickets and get unlimited burger and drink samples, plus early access to all the great eats. After you see how the pros do it, you can pick up some of the special sauces, grilling utensils, gourmet meats and more that they use, so you can make your own masterpiece.
* Additional fees apply. No coupon or promo codes necessary to enjoy the displayed discount price.