Studio M: A 70s & 80s Dance Party (Passion Night Club- Hollywood)
* Studio M: A 70s & 80s Dance Party.
If you wanna go, you can catch tickets at:
https://tickets.completeticketsolutions.com/MAGIC/Online/seatSelect.asp.
VIP Tickets are 60 bucks, GA Tickets are 10 bucks if you buy them early, $25 at the door.
This one sounds like it could be real-fun- and you know, you're gonna see some real crazy "getups."
On which ticket "makes better sense" that's your call!…Jeff Eats is thinking 10-is the way to go, but keep in mind I got a "65"-in 1962- in 7th Grade Math from Mrs. Muniz at Ditmas J.H.S. in Brooklyn, New York! For you guys who attended schools that used LETTERS-rather than NUMBERS…"C" is about right!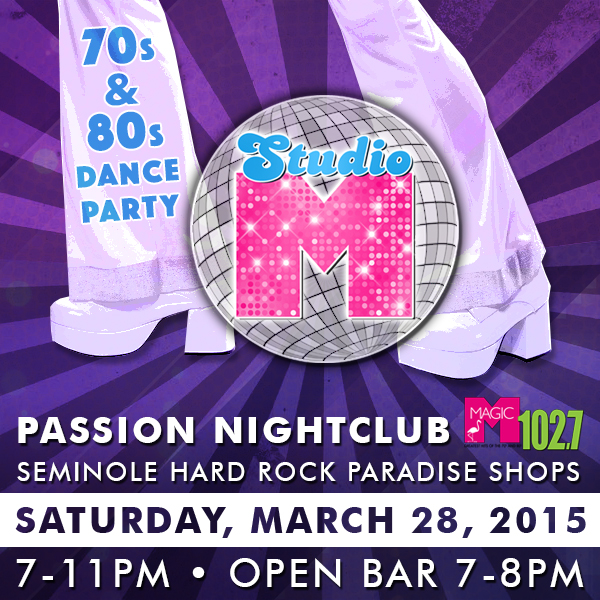 Studio M: A 70s and 80s Dance Party
March 28th, 2015 7pm
Join Magic 102.7 for a night of dancing & Tunes from the 70s and 80s, disco, New Wave, big hair and more!



VIP
Adult $60.00
General Admission
Adult $10.00