Jack Nicklaus Ice Cream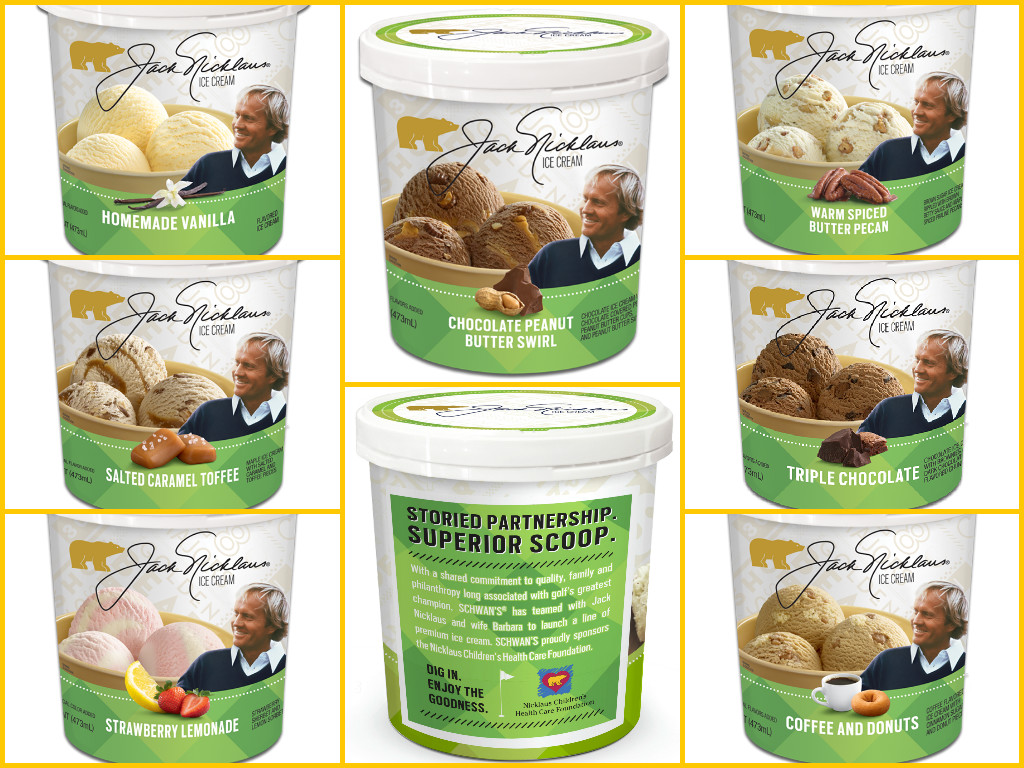 ***** Jack Nicklaus Ice Cream.
Real simple and short story…
Legendary golfer Jack Nicklaus and Schwan's Global Supply Chain, Inc. recently partnered to produce a premium line of ice cream- Jack Nicklaus Ice Cream. The pint sized ice cream will retail for $1.99- comes in 7 flavors-Warm Spiced Butter Pecan, Chocolate Peanut Butter Swirl, Salted Caramel Toffee, Strawberry Lemonade, Triple Chocolate, Coffee & Donuts, Homemade Vanilla and will debut in late March, 2015 at select Winn Dixie, Bi-LO and Kroger stores.
At the request of pr-agency- Revelry Agency…Jeff Eats taste tested (at my Boca Raton home) Homemade Vanilla, Salted Caramel Toffee and Strawberry Lemonade- and I gotta tell you that every one of the flavors was delicious. Just between you and me, if the stuff was crap-I'd tell you it was crap, but I really enjoyed all 3-flavors…Another-just between you and me, Jeff Eats has requested Revelry Agency to "let" me taste test the remaining 4-flavors…I'll let you guys know, if I get to do that, so on an so forth!
Let me wrap this up for you, for $5.97 worth of ice cream, Jack Nicklaus Ice Cream got itself a well deserved plug on Jeff Eats- and the really nice thing about the Nicklaus-Schwan's partnership is that part of the sales of the pint sized containers will be donated to support children's charities, including the Nicklaus Children's Health Care.