Live From South Florida…It's Saturday Night! (Hilton Fort Lauderdale Marina- Fort Lauderdale)
* Live From South Florida…It's Saturday Night!
Over the years-Jeff Eats and Mrs. Jeff Eats have attended this charity-event numerous times.
Very worthwhile charity, great event!
Jeff Eats and Mrs. Jeff Eats will be there!
For tickets/info-gildasclubsouthflorida.org.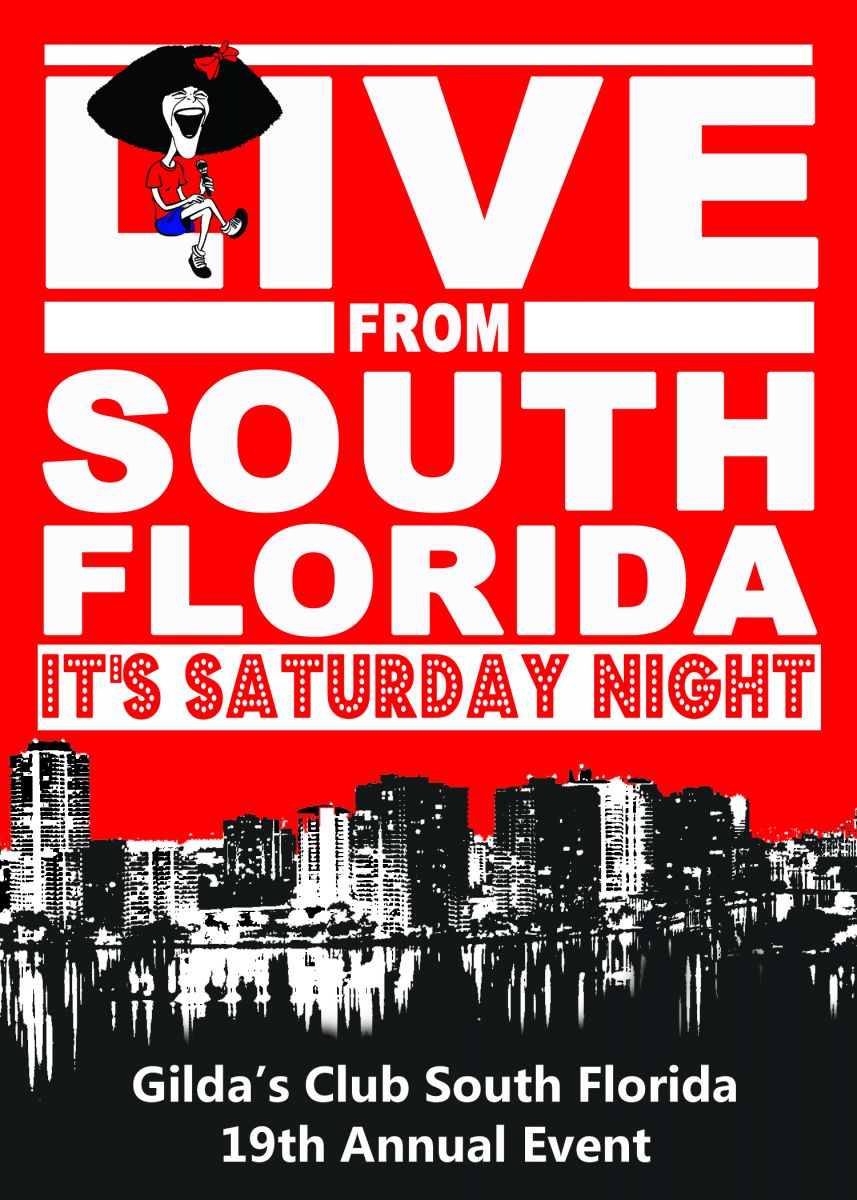 Live! From South Florida… It's Saturday Night!
Saturday, March 28, 2015
Hilton Fort Lauderdale Marina
1881 SE 17th Street
Fort Lauderdale, FL 33316
Cocktail Reception 6:30pm
Hors D'oevres & Silent Auction
Dinner, Live Auction &
Comedy Show 8:00pm
Number of Tickets
1 Ticket $150.00 USD 2 Tickets $300.00 USD 3 Tickets $450.00 USD 4 Tickets $600.00 USD 5 Tickets $750.00 USD 6 Tickets $900.00 USD Baba Wawa Table Sponsor $1,500.00 USD Lisa Loopner Sponsor $3,000.00 USD Emily Litella Sponsor $5,000.00 USD Roseanne Roseannadanna Sponsor $7,500.00 USD
This hilarious night of comedy will feature
Brian Hicks
Brian Hicks' fresh upbeat style makes him one of Chicago's most sought after stand-up comics. He has been honing his craft for the past 13 years and has performed at comedy clubs and concert venues all across the United States. In 2013, Brian won the prestigious Comedy 10K, featuring 72 of the best comics from around the country. He has shared the stage with Daniel Tosh, Kevin Nealon, Craig Ferguson, Gilbert Gottfried, Norm Macdonald, Rob Snieder, and Tommy Chong.
Stephen Thomas
Stephen Thomas has delighted audiences across the globe with his honest and pointed material for nearly two decades. The only back-to-back champion of The World Series Of Comedy, he has appeared on multiple television shows both in the United States and abroad, and his "Here's The Thing" sports humor commentary is heard by 2.2 million listeners weekdays on The Nick Bonsanto Radio Show. Stephen has made a dozen trips overseas for the military, including numerous times in Afghanistan and Iraq.