Casa Do Pao Brazilian Bakery (Boca Raton)
***** Casa Do Pao Brazilian Bakery, 22829 North State Road 7, Boca Raton, Florida 33428, (561) 852-8390.
For years, Jeff Eats has been hearing terrific things- about Casa Do Pao…I must have driven past the joint something like 2,003,452 times…yesterday I stopped in to see what this Brazilian Bakery was all-about…
First things first, printed right-below is Casa Do Pao's "biography" which I lifted- off its website- casadopaoboca.com- it should give you some idea as to what this joint thinks it's all about.
"In June of 2005, we opened the doors of Casa do Pão Brazilian Bakery, where we specialize in all kinds of bread, cakes, pastries and more. We make home-style food with love and care, providing our customers with a variety of delicious baked or fried Brazilian empanadas, fresh made sandwiches, salads, desserts and countless other tasty treats. You'll find that our extremely skilled professional staff uses only the highest quality fresh ingredients, preparing traditional Brazilian dishes as they would in their own homes for their families.
When you walk inside Casa do Pão (which means House of Bread, in Portuguese) you instantly feel like you're in Brazil. The flavors found in our authentic comfort foods will transport you to a country kitchen in our beautiful homeland.
Casa do Pão offers a variety of mouth-watering options for any occasion; whether it's breakfast pastries and coffee, a light lunch, quick snack, or even catering for your parties and events. Come in and try one of our award-winning fresh fruit cakes or the irresistible "coxinhas" (chicken croquets) and experience the traditional flavors of Brazil right here in Boca Raton.
Casa do Pão is a family owned and operated Brazilian bakery in Boca Raton, top quality traditional Brazilian food and rock bottom prices!"
(561) 852-8390
22829 N. State Rd. 7,
Boca Raton, FL 33428
Sunday: 7:00 – 6:00
Monday: 6:00 – 9:00
Tuesday: 6:00 – 9:00
Wednesday: 6:00 – 9:00
Thursday: 6:00 – 9:00
Friday: 6:00 – 9:00
Saturday: 6:00 – 9:00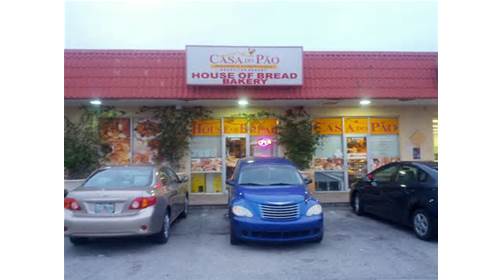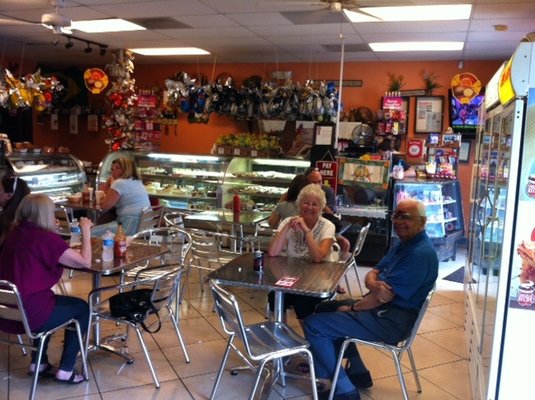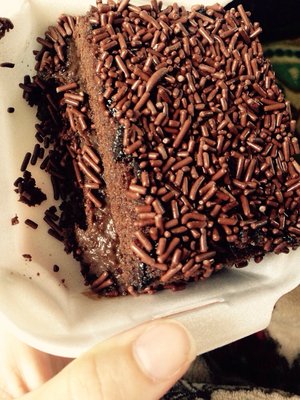 Now, as for Jeff Eats' "visit"…
In addition to breads, pastries, cakes and desserts- Casa Do Pao's menu has all kinds of reasonably priced stuff like sandwiches, salads, empanadas, quiches, juices…real simple concept here- order at the counter and either head home or wherever with your bag(s)-or sit at one of a handful of tables that the joint has…for what it's worth, Jeff Eats "tried" (some stuff was eaten there, other stuff was taken-out for home "consumption")-cheeseburger, chicken empanada, shrimp empanada, four cheese empanada, beef empanada, spinach quiche, cappuccino cake, cheese bread, mozzarella cheese croquet, chocolate cake, chicken potato bread- and I enjoyed most of the items-ordered. Just so we are straight with each other, some "items" were much stronger than others- for example, I thought that the shrimp and four cheese empanadas killed- while the chicken empanada and mozzarella cheese croquet were just fair. Now, you know and Jeff Eats knows that my "calls" are purely subjective and for all we know, you may have hated that shrimp empanada and your lactose intolerance made that four cheese empanada a no-no for you!…that's why you guys gotta try Jeff Eats' joints out for yourselves…and post comments if so inclined!
Long story short,
A bit of a mixed bag here for Jeff Eats- but I wouldn't hesitate giving it another shot…by the way, you don't need to speak Portuguese to go there (but trust me, it wouldn't hurt to know the language).