Burger Beast Burger Brawl -2015 (Magic City Casino- Miami)
* Burger Beast Burger Brawl- 2015.
Jeff Eats' buddies over at Burger Beast (burgerbeast.com) are doing some kinda best burger contest…look, you and I both know, that in any given year- South Florida has more best burger contests than there are Chins in a Chinese phonebook…that said, Jeff Eats is willing to bet-that Burger Beast is gonna put on a tremendous event…why?- because the guy behind this particular curtain- I mean "outing" does tons of food-events, is passionate about food, enjoys people- and isn't obsessed with the All Mighty Dollar- so he makes sure that YOU get exactly what you paid for with no drama, no skimping and no assorted bs!
Jeff Eats and Mrs. Jeff Eats are going…
Check burgerbeast.com for Full Details and Tickets.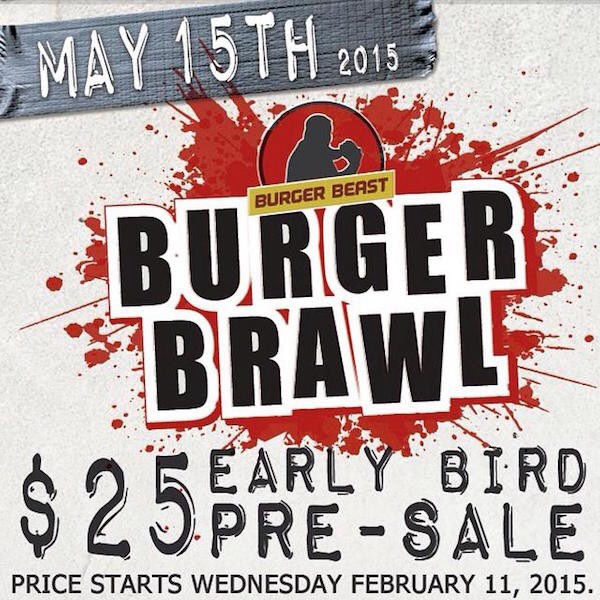 From burgerbeast.com
If you didn't attend last year's Burger Beast Burger Brawl you did indeed miss the BEST Burger competition to feature great locally owned businesses.
This year we're moving the event indoors to Stage 305 at Magic City Casino, the same space where we hosted Croquetapalooza. Don't worry, all the cooking is done outdoors and the Burgers are brought inside.
We're also bringing in some restaurants from outside the 305 and 954 but you'll just have to wait and see who those are on Monday April 6th for the big competitors reveal.
I've allotted a portion of the tickets for PRE-SALE at $25 and once those are gone. Guess what? Yes, they're gone.