Three Dog Night (Pompano Beach, Ocala, Sarasota, Jacksonville, Lake Buena Vista)
* Three Dog Night.
One of Rock N Roll's all-time great bands, Three Dog Night has 5- March, 2015 Florida dates… and Jeff Eats is telling you that the band is as good today as it was during its 1969-1975 "run" which netted something like 25 Billboard Top 40 Hits…
Jeff Eats doesn't really have time to go into a ton of-detail…Three Dog Night started out with 3-lead singers, Danny Hutton, Cory Wells and Chuck Negron. A number of years ago, Hutton and Wells had a falling out with Negron-who left the group. Today's Three Dog Night has Hutton and Wells -with Negron currently doing a terrific solo act-on the Oldies' circuit.
Trust Jeff Eats, today's Three Dog Night is awesome.
If this type of music is your bag, go see them…I promise you that you won't be disappointed! The group will blow you away!
By the way, just this very minute Jeff Eats picked-up 2-$50 tickets for the Isle Casino show…
For tickets/info threedognight.com.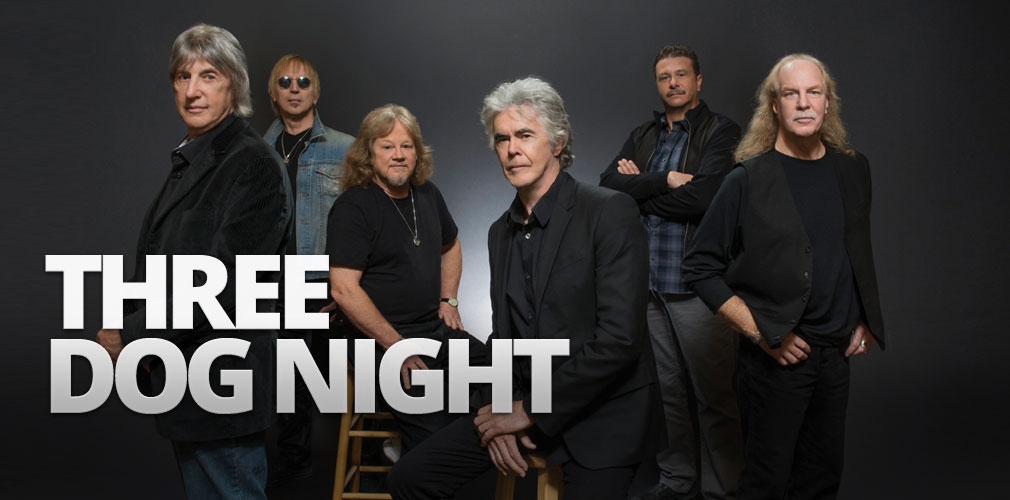 Mar 06 Isle Casino Pompano Beach, FL
Mar 07 Circle Square Commons Ocala, FL
Mar 09 Van Wezel Performing Arts Hall Sarasota, FL
Mar 10 Florida Theatre Jacksonville, FL
Mar 12 Private Event Lake Buena Vista, FL