Kristof's Kafe (Davie)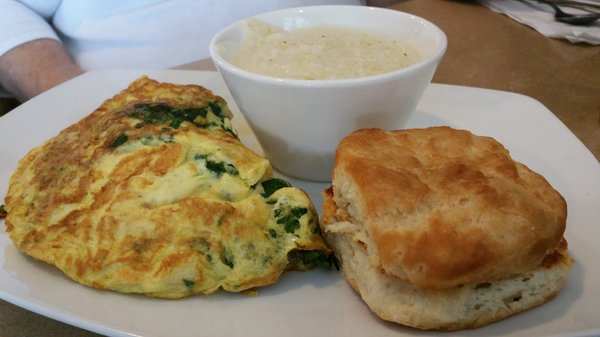 ***** Kristof's Kafe.
Jeff Eats recently "got" the following e-mail…
Jeff Eats,
Love the blog.
You know your stuff.
Really enjoyed many of your picks.
What's a great place to eat breakfast in Davie?
Going to be down in that area for business late next week.
Thanks,
Joe Esposito
____
Joe Esposito:
Try Kristof's Kafe.
Jeff Eats' "review" dated November 11, 2013 is reprinted down below.
Thanks for reading…
______
Kristof's Kafe (Davie)
Posted on November 11th, 2013 · American Breakfast Davie
***** Kristof's Kafe, 8912 West State Road 84, Davie, Florida 33324, (954) 475-8977.
Let Jeff Eats start by saying that Kristof's Kafe is my kinda joint…a "mom & pop" diner–that serves terrific food, has super pleasant service/big portions and reasonable prices.
You can check menu/prices/photos at www.kristofskafe.com.
Jeff Eats recently tried Kristof's for breakfast and I gotta tell you, that the- banana caramel french toast, western omelette, cinnamon challah french toast, country fried steak "sampled" were absolutely dynamite. No ifs or buts–this was one of the best breakfasts I've had in a very long time… Just so we are straight, I "did" breakfast—so how Kristof's lunch/dinner stuff is-is open to conjecture—based on breakfast, I'd bet that those meals are real-strong. While I'm pontificating here, you guys do know, that Jeff Eats has never met a bagel, bialy, french toast or omelette that he didn't like–but like everything in life-there are degrees…you got your IHOPs and then you got your Kristof's-like I said, a matter of degrees. By the way-I take back that claim to having never met an omelette I didn't like…check Jeff Eats 9/26/10 "story" on Cup 'N Saucer in Lake Worth…Mrs. Jeff Eats says, I got a memory like an elephant (we'll leave it at that).
Anyway…
Jeff Eats really enjoyed Kristof's Kafe.
Kristof's Kafe is open Sunday-Wednesday 8am-3pm, Thursday-Saturday 8am-9pm…breakfast served Monday-Saturday 8am-noon, Sunday all day.