Rich Little (Isle Casino Racing Pompano Park- Pompano Park)
* Rich Little.
Here's a recent e-mail that Jeff Eats received from reader KE (Delray Beach)…
Jeff,
My buddies and I play poker at the Isle at least once a week. We like this casino because it is no-smoking. Every so often I ask the pit boss if I can get some complimentry tickets to the shows that they have. In the 5 years that I have been going there, the pit bosses have never come through for me or any of my friends. Meals yes, tickets no. Last week, one of the pit bosses offered me 2 tickets to see Rich Little on February 20th. I told him okay and my wife and I are planning on going.
What's your take on the all of a sudden asking me if I wanted tickets and what do you think of Rich Little?
____
KE:
If you do some checking, you will find that Jeff Eats isn't a fan of how the Isle Casino Racing Pompano Park is run.
Putting that aside, I will tell you that OUTDOOR COMEDY SHOWS usually suck! That's about as blunt as I can be. Audiences at outdoor venues (which Isle is) are very- shall we say, in-attentive! I suspect, that the reason you got the free offer- is because the Isle was having big-big trouble finding paying customers for its seats ($15-$25).
As for Rich Little, if I got my facts straight-the well-worn comedian/impressionist is pushing 78- and to be quite honest with you, personally I don't think that the guy has been funny since President George W. Bush was the Governor of Texas. Jeff Eats hasn't seen Rich Little in years, but I did look at some of his recent You Tube-stuff and I gotta tell you, that the Johnny Carson crap that he does/did, is kinda dated. The crazy thing, is that many who will be in the audience probably never even "watched" Johnny Carson or know who Andy Rooney (another of Little's favorites) is/was! If I was guessing, today, Little is probably best "known" for his guest appearances on those Dean Martin TV Roasts- copies of which you can "buy" all-night-long from never ending infomercials!
On the outdoor venue itself, like I said before- comedians in general don't like-to play to outdoor crowds. For sure, guys like Bob Hope and Jerry Colonna did well entertaining our troops overseas, but they had what's called a captured audience…my money says that most of our GIs went to the shows just to see Ann-Margaret.
My thoughts, go to the show…you don't like, no big deal!
Thanks for reading…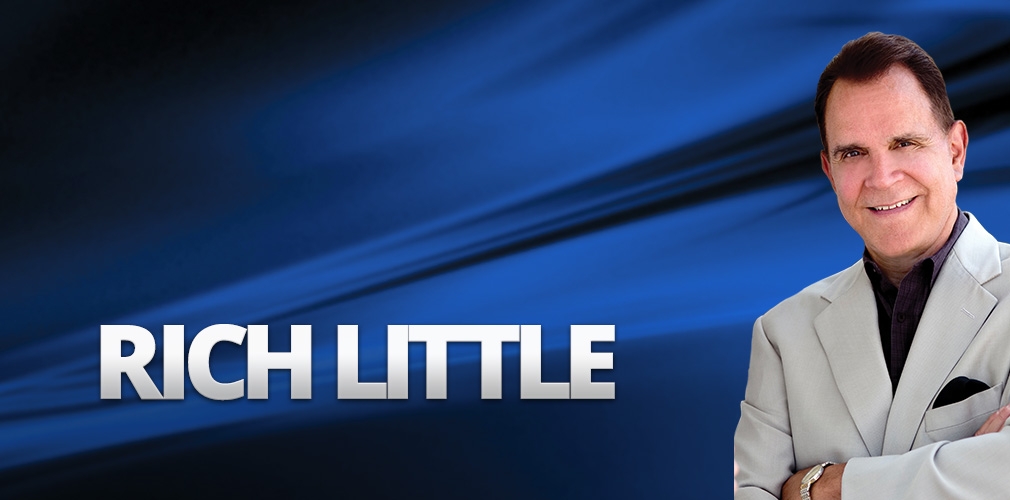 Friday, February 20
Concert begins at 7:00pm
Doors open at 6:00pm