Pop, Rock & Doo Wopp Live! (poprockdoowopp.com)

* Pop, Rock & Doo Wopp Live! (poprockdoowopp.com).
Jeff Eats has been "kicking around" the music business for over 45 years…to say that I've been to my fair share of concerts- would be the ultimate understatement!
I just wanted to mention to you guys-that one of the best, if not the best producer of "oldies" shows in South Florida has to be Boca Raton based- Praia Entertainment Group headed by Joe Mirrione. Trust Jeff Eats when I tell you, that Praia's Pop, Rock & Doo Wopp Live "concerts" are PROFESSIONAL shows…from the acts, sound, lighting, bands/orchestras, staging, MCs, it's all done RIGHT!!
Jeff Eats has seen a number of Pop, Rock & Doo Wopp Live! shows- and they have all killed! Nothing beats seeing-a well produced-concert and to "put on" anything less, is really an insult to you, the audience! I can't begin to tell you, how many crappy "track-backed" shows and lousy "back-up" bands I've seen…I don't know about you guys, but I want to see legendary artists, with orchestras, top sound, top staging, top lighting- top Everything!
Printed down "below" is a drop of background-info on Praia Entertainment Group and Joe Mirrione…
You can checkout Pop, Rock & Doo Wop Live! at poprockdoowopp.com. By the way, Praia produces- Pop, Rock & Doo Wop Live shows in…New York/New Jersey, Connecticut, Michigan, Boca/Delray-Florida, Port St. Lucie-Florida, Daytona Beach-Florida, Fort Myers-Florida, Pennsylvania.
The point of this whole discussion…keep an eye on Pop, Rock & Doo Wopp Live!'s website…and when it has a show you-like, you'll know that you are going to get a great bang for your hard earned buck!
One final thought, you now have a picture of Joe Mirrione- so on the odd-chance that something isn't right at "the show" he's the guy to bitch to!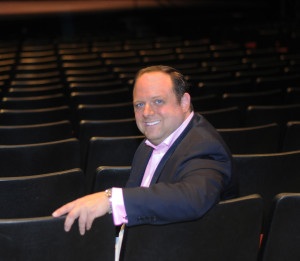 Joseph Mirrione & Praia Entertainment Group…
From resort showrooms and supper clubs to arenas and amphitheaters, Praia Entertainment Group is producing concert events that have audiences raving. "The little things don't mean a lot – they mean everything," says Joseph Mirrione. "I think audiences are a lot more intuitive than they're often given credit for. They notice when a producer goes the extra mile for them."
Joseph Mirrione's music career began in New York at the age of 15. His commitment to excellence was first on display in his group Younger Dayz, called "one of the best acappella groups of the nineties" by Classic Urban Harmony and voted the Group of the Year in 1994 by the United in Group Harmony Association.
Over a career spanning 20+ years, Joe has managed artists, been publisher and associate editor of two music publications, released Grammy Award winners' music on his record label, and, of course, produced and promoted concert events.
From 2005 to 2011, Joe recorded with and toured with Rock & Roll Hall of Fame inductee Terry Johnson & the Flamingos, performing at some of the most prestigious and legendary venues in the world. As proficient in the studio as he is on stage, Joe's recordings have been featured on over 20 compilations, played on radio stations around the globe and featured in TV shows.
He is the creator and producer of Jazz, Bossa & Blues Live as well as Pop, Rock & Doo Wopp Live, which features original rock and roll pioneers from all over the country and has just completed its 12th production in as many months.
Outside of the music business, Joseph Mirrione has worked intimately with numerous multi-national organizations in the fields of health care, security, education and humanitarian aid. Having been recruited by the US Government to serve on an elite team of professionals following the events of September 11th, 2001, Joseph is proud to be recognized as a charter member of the U.S. Department of Homeland Security. He has also received accolades and recognition from a wide variety of organizations as diverse as the New York State Senate, Rotary International and the White House. Over the years, Joseph has contributed his time and talents to dozens of charitable organizations and continues to give a portion of the proceeds from all of his productions to charitable organizations.
Some kind words from artists and fans…
"We frequently attend shows and this was one of the very BEST we have seen!!! Such a toe-tapping, sing along, fun, fun time!! Can't say enough about how much we LOVED it. So glad it will be coming back!!!" – Kathy D., Bonita Springs, FL (12/13/13 "Motown Holiday Spectacular" at the Barbara B. Mann Performing Arts Hall)
"One of the best Doo Wopp concerts I have ever attended!" – Greg M., Port Orange, FL (3/28/14 "Pop, Rock & Doo Wopp Live!" at the Peabody Auditorium)
"You made us (your guests) feel very special. It was the best New Year's Eve party EVER for us and we really appreciated this wonderful event. THANK YOU!" – Paul F., Fort Lauderdale, FL (New Year's Eve with Charlie Thomas' Drifters at the Delray Beach Marriott)
"We are now your fans. Never have I seen so much thought and caring for both the fans and performers go into presenting a show." – Sandy Deanne, founding member of Jay & The Americans
"I am not impressed easily but was so impressed with you! Thank you so much for all the details you took care of for us. Your professionalism and generosity was just overwhelming." – Bob Miranda, original lead singer of The Happenings
"You do a terrific job of taking care of the performers as well as putting on a spectacular show." – Sonny Turner, former lead singer of the Platters