Zinburger Wine & Burger Bar To Open In Boca Raton- We Think!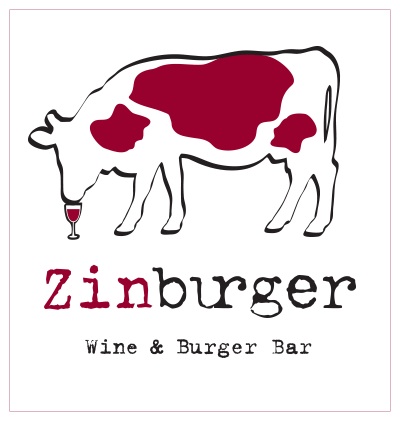 * Zinburger Wine & Burger Bar To Open In Boca Raton- We Think!
Way-back on January 22, 2013- that's right over 2-years ago, Jeff Eats told you guys about Zinburger Wine & Burger Bar- that was "coming" to Boca Raton. Amazingly and I do mean amazingly, this American-Style joint took over 2-years to BUILD! Can't explain it, but I'm really thinking that the City of Boca Raton is sometimes beyond-real-difficult when it comes, shall we say, to approving restaurant "construction." Now I'm just guessing, but that's what I'm really thinking!
Anyway, long story short, just this minute I got an e-mail from Zinburger concerning a job-fair that it's currently holding for the Boca Raton location. Sooooo, I'm thinking that this terrific and I do mean terrific casual/burger/fries/shakes/salads/full bar joint is finally gonna open and I'm thinking sometime in March 2015.
The e-mail is printed down below as is the 1/22/13 story…if this joint doesn't open in March, I give-up!
By the way, when Zinburger opens, you gotta try it- it really is that good! For you folks who can't wait (hopefully) just another few weeks, Zinburger has a location at Sawgrass Mills in Sunrise.
_____
Zinburger Wine & Burger Bar to Host Job Fair February 10-23
Looking to Fill Nearly 150 Positions for its new Boca Raton Location Slated to Open in March
Boca Raton, FL– February 10, 2015 – Zinburger Wine & Burger Bar, the upscale burger restaurant offering gourmet burgers combined with perfectly paired wine selections, will be hosting a Job Fair from February 10-16 at The Town Center at Boca Raton, 6000 Glades Road, Room 1008C, Boca Raton, FL 33431. The Job Fair will be open from 9:00 am to 7:00 pm each day.
Nearly 150 positions are available including bartender, server, front desk host/hostess, busser, line cook, prep cook, dishwasher and meat grinder.
Interested applicants are encouraged to apply online before attending the Job Fair. To apply online, visit Zinburger.wyckwyre.com. Additionally, applicants should bring their resume and proper forms of identification to the Job Fair in case a position is offered.
About Zinburger:
Since opening the East Coast's first Zinburger in New Jersey more than four years ago to much fanfare, stellar reviews and packed crowds, Zinburger has developed an almost fanatical customer following who enjoy made-to-order gourmet burgers, hand-dipped shakes and floats, decedent pies and 23 wine varieties.
Boca Raton will be Zinburger's 10th east coast location and second Florida location (Sunrise).
______
Zinburger Wine & Burger Bar (Boca Raton)
Posted on January 22nd, 2013 · American Boca Raton
***** Zinburger Wine & Burger Bar *****
Got one for you…Zinburger Wine & Burger Bar.
Just so you know, Zinburger hasn't opened yet–it's coming to Boca Town Center in Boca Raton…it's going to be a few "doors down" from the Stir Crazy Fresh Asian Grill. Since Jeff Eats isn't in the construction business, my best guess based on what I saw at its site—is that it will probably open sometime in the next 4-5 months. You do know that the City of Boca Raton isn't the easiest "group" to deal with when opening a new restaurant, don't you?
Zinburger is a very small-full service gourmet hamburger chain…it's got a few locations in Arizona and a few in New Jersey.
You can check menu/prices/locations/photos at www.foxrc.com.
Jeff Eats is very familiar with Zinburger. I've eaten in its Tucson joint something like 5 times and I gotta tell you that it turns-out some of the most delicious burgers, fries, salads, shakes that I've eaten.
Now nothing for nothing…if the Boca Zinburger is anything- even close to what the Tucson outpost is—this joint will be an absolute homerun.
You guys now know about a new joint—before most of your friends do!