The Original Popcorn House (Delray Beach)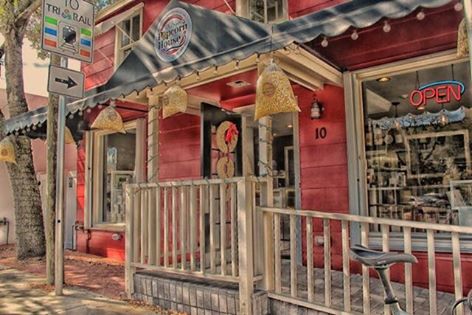 ***** The Original Popcorn House, 10 Northeast 5th Avenue, Delray Beach, Florida 33483, (561) 865-7300.
Jeff Eats is mad at The Original Popcorn House!
Yesterday, Jeff Eats and Mrs. Jeff Eats "sampled" a handful of The Original Popcorn House's gourmet popcorn flavors- and I gotta tell you, delicious top-shelf stuff.
Why am I mad…The Original Popcorn House which opened on December 31, 2014 couldn't have picked a worse retail location to open in. Look! I'm no Donald Trump but- I do know or at least I think I know, that the side street location adjacent to Atlantic Avenue that its owners "picked"- sucks…sorry to be so blunt, but I can't for love nor money see how this small retail shop-makes it!
Call it frustration…but it really aggravates me when I see individual-entrepreneurs- with talent and a great product- "bag" themselves…now, unless The Original Popcorn House's owners – own the building, or their mother/father own the building. or their brother/sister/brother-in law/sister-in law own the building…there in no way in this world that the "block's" foot traffic can support this business. Nothing for nothing, Jeff Eats was in the store at 3:30pm during a street fair on Atlantic Avenue which must have had 22,000,000 people in the streets- yet this joint had just me and 2-others inside…My mind says, "Just imagine how good business is gonna be, come June, July and August. "
There is an old Swiss saying- "location, location, location."
Hopefully, Jeff Eats is dead wrong on this, but I don't think so!
Anyway,
You now know about a terrific retail gourmet popcorn store…
You can check menu/prices/info at originalpopcornhouse.com.
The joint is open, Tuesday-Sunday 11am-10pm, closed Monday.