Ted's Hot Dogs (Amherst-New York, Cheektowaga-New York, Depew-New York, Lockport-New York, North Tonawanda-New York, Orchard Park-New York, Tonawanda-New York, Buffalo-New York, Tempe-Arizona)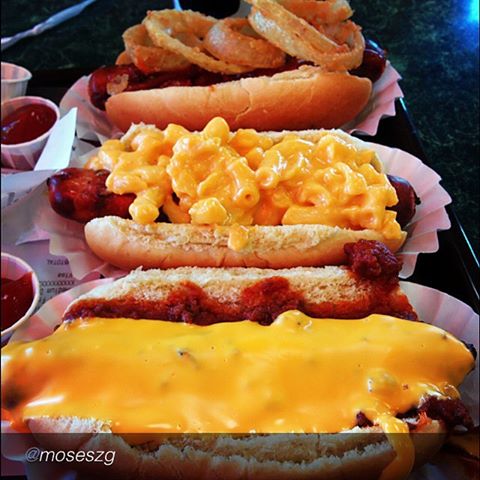 * Ted's Hot Dogs.
For all "you" Florida- fast food hamburger/hotdog/French fries- entrepreneurs out there…
Here's your "blueprint" for a grand-slam!!!
Ted's Hot Dogs…tedshotdogs.com.
You can go to the bank on it, NOBODY and I do mean NOBODY has anything- that even comes close to Ted's- down here in South Florida!
Ted's doesn't franchise!
Some smart guys could easily knock-off the concept!