Four Seasons Restaurant (Boca Raton)
* Four Seasons Reastaurant.
Jeff Eats recently caught this Four Seasons Restaurant advertisement in the Sun Sentinel.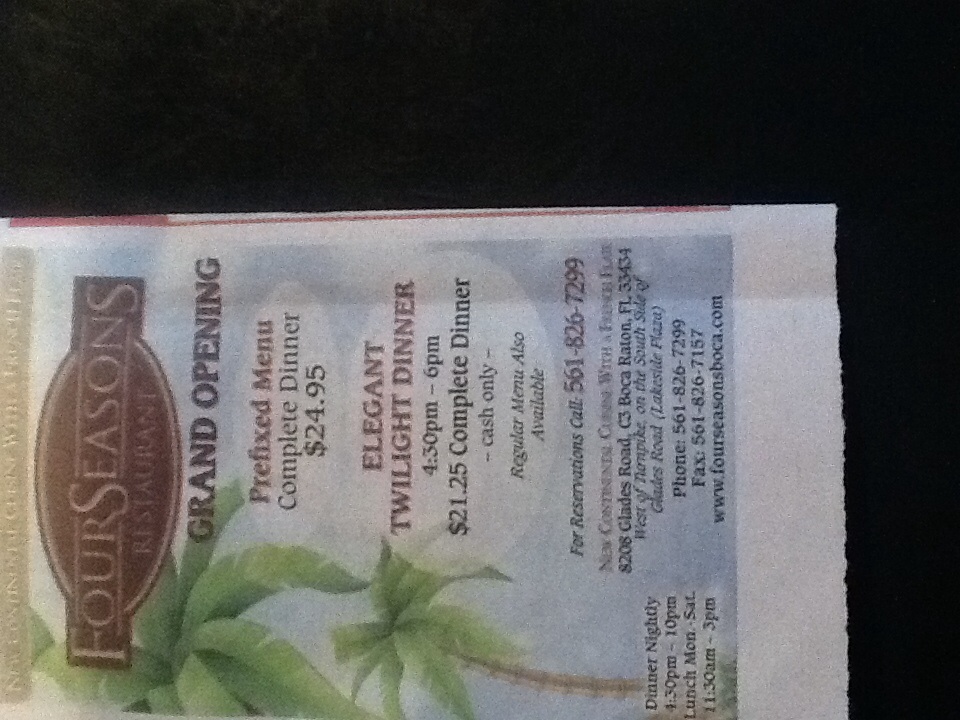 Nothing for nothing, I'm thinking that this restaurant isn't "connected" to the Four Seasons Hotels' chain, nor Manhattan's legendary The Four Seasons Restaurant, nor Frankie's singing group…could be wrong, but I don't think so!
Know absolutely nothing about this new- Four Seasons Restaurant now located in a center along with Home Goods and Marshalls…
Just a drop leery when I see guys using- A NAME LIKE THIS, but that's just Jeff Eats' take on things!
We'll see…