Toa Toa Chinese Restaurant (Sunrise)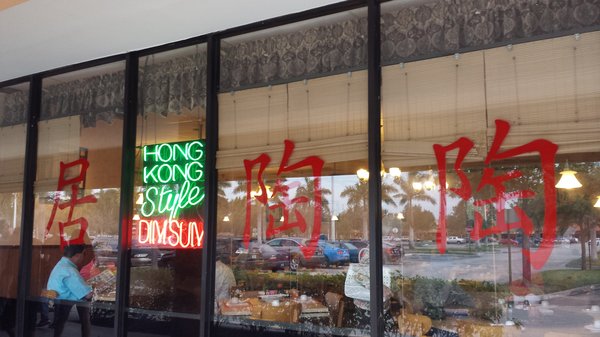 ***** Toa Toa Chinese Restaurant.
Here's a terrific "out of sight, out of mind" Chinese joint for you…Toa Toa Chinese Restaurant.
The truth be told, Jeff Eats hadn't been back to Toa Toa since I "reviewed" the joint on 11/13/2008- that is until last night…
Had dinner with Mrs. Jeff Eats and two other couples and Toa Toa blew all 6-of us-away. The beautiful thing about this joint is that it "does" delicious dim sum, delicious Authentic Chinese Food and delicious American Chinese Food. Ordered stuff included- baked bbq pork buns, deep fried shrimp dumplings, steam chicken buns, wonton soup, Peking pork chops, kung pao chicken, beef congee, General Tso's chicken, beef chow fun, roast pork fried rice…like I said 1.4 seconds ago, the food was delicious.
Toa Toa is a huge winner- really kicking myself for not getting back-there sooner!
You can check menu/prices at toatoachineserestaurant.com.
Printed below is Jeff Eats' 11/13/2008-review.
______
Toa Toa Chinese Restaurant (Sunrise)
Posted on November 13th, 2008 · Chinese Sunrise
***** Toa Toa Chinese Restaurant, 4145 NW 88th Avenue, Sunrise, Florida 33351 (954) 746-8833.
If dim sum is your game, I got a real good joint for you…Toa Toa located in Sunrise, Florida. This is a real "hole-in-the-wall" but the food is outrageously good and cheap. For sure, Toa Toa has tons of the old Brooklyn "standards" but most folks who eat here are into dim sum…loads of dumplings and pot stickers to choose from and the bbq pork stuffed buns are worth the trip alone.
Nothing fancy here…but all of the Chinese folks eating there should be telling you something.
This joint is open every day 11am-10pm, except Wednesday when it is closed. This one, is worth a special trip.