The BlueFire Band (Meatball Room- Boca Raton)
* The BlueFire Band.
Do yourself a real-solid, go see The BlueFire Band.
Jeff Eats has been following South Florida based- BlueFire for years…the band, featuring "fiddler" Randi Fishenfeld puts on an absolutely amazing show!
Jeff Eats and Mrs. Jeff Eats got-plans to catch the band this coming Saturday at the Meatball Room in Boca Raton. By the way, if this date doesn't work for you, BlueFire has a bunch -of other upcoming South Florida dates scheduled…check bluefireband.com for schedule/video/other info..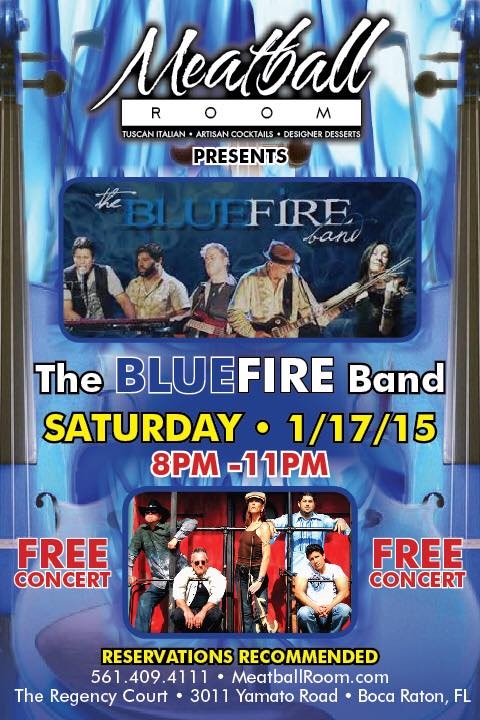 "The BlueFire Band is a 5 piece band performing an eclectic mix of various styles of music ranging from high energy classic rock, R&B, country fusion, to innovative Jazz rock. BlueFire has been capturing the hearts and attention of people for the past 17 years. The band, along with the special flavor Randi Fishenfeld's amazing skills as BlueFire's violinist and her incredible frontline energy together offer an incredible, unforgettable entertaining experience. Whether you catch The BlueFire Band at a small intimate venue, or a very large concert, corporate, or City event … you will not be disappointed and you will walk away with an unmeasurable "Wow" experience you'll be talking about for a long time to come."