Snowbirds, Snowflakes, Others!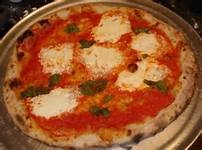 * Snowbirds, Snowflakes, Others!
Real simple column for you guys…a reprint of Jeff Eats' "Snowbirds' 2014-2015 List!-that appeared on October 9, 2014.
Enjoy!
—–
October 9, 2014
* Snowbirds' 2014-2015 List!
Saw an interesting thing yesterday…4 tractor-trailers loaded with cars with license plates from New York, New Jersey and Pennsylvania-unloading in Boca Raton. Just guessing here, but Jeff Eats is thinking that some of you snowbirds, snowflakes or whatever name you go by-are getting a really early jump this year.
With the above in mind, I trotted out -First Trimester- a "story" that Jeff Eats did on August 23, 2014 that gave you a list of joints that you might like to try-while down here in sunny South Florida. That First Trimester thing is reprinted below.
As an early welcoming gift, I'm throwing you another bunch of restaurants-that are worth checking out…
Just so we are straight, the Jeff Eats' site has a ton of dynamite joints listed, so don't let these two- sets of picks cloud or limit your thinking! By the way, there are full reviews on all of the named restaurants- which will give you more color…
Basilico's Original Hand-Tossed Pizza/Italian/Wellington.
Genco Old World Italian Sandwiches/Subs-Salads/Lauderdale-by-the-Sea.
Thick & Thin Restaurant & Pizzeria/Italian/Boca Raton.
Tavolino Della Nonna/Italian/Coral Springs.
American Coffee Shop/Breakfast-Latin/Oakland Park.
I Love Tacos Restaurant & More/Mexican-fast food/Pembroke Pines and Weston.
Athena By The Sea/Breakfast-American-Greek/Lauderdale-by-the-Sea.
Time To Eat Diner/Breakfast-American/Tequesta.
Jack's Hollywood Diner/Breakfast-American/Hollywood.
Shindig Irish Pub & Restaurant/Irish/Port Saint Lucie.
S&S Diner/Breakfast-American/Miami.
*****
* First Trimester!
Now I know- that it maybe a bit early for some of you "snowbirds" to be thinking about your upcoming trip-to Florida…but before you blink your eye, that trailer truck will be picking-up your car.
With that in mind, Jeff Eats "cooked up" (pun intended) a list of joints that you "should" checkout when you are down here. There are no rankings, there are no best this or that, just a good "handful" of restaurants that I think you will really enjoy. Name/Type/City-County are listed, you'll have to look up full reviews/locations on Jeff Eats.
For you newcomers-to Jeff Eats…the site has a ton of joints for you to look-at…the ones listed today are right off the top of my head (this morning)…so cruse around jeffeats.com to get a feel for-where-my-head is and for other ideas/picks.
*****
Chris' Taverna/Greek/Lake Worth.
Nexxt Café/American/Miami Beach.
Big Pink Restaurant/Breakfast-American/Miami Beach.
Green's Pharmacy/Breakfast-Lunch/West Palm Beach.
Zinger's Delicatessen/Delicatessen/Boca Raton.
Nino's Pizzeria & Restaurant/Italian/Boca Raton.
Hong Kong City BBQ/Chinese/Tamarac.
Yakko-San Restaurant/Japanese/North Miami Beach.
Charm City Burger Company/Fast Food/Deerfield Beach.
Tom Sawyer Restaurant & Pastry Shop/Breakfast-Lunch/Boca Raton.
Gilbert's 17th Street Grill/American/Fort Lauderdale.
Uncle Lui's Restaurant/Hungarian/Sunrise.
Ruven's/Breakfast-Delicatessen/Delray Beach.
Grimaldi's Coal Brick-Oven Pizzeria/Italian/West Palm Beach-Palm Beach Gardens.
Rock N Roll Ribs/BBQ/Coral Springs.
Matteo's Restaurant/Italian/Boca Raton-Hallandale.
Luca Bella/Italian/Aventura.
Granger's Bar & Grill/American/Delray Beach.
Eagle Grill & Oyster Bar/American/Greenacres.
Fish Shack/Seafood/Pompano Beach.
Tarks Clam Stand Of Dania/Seafood/Dania.
Barone's La Pizzeria/Italian/Margate.
Dune Deck Café/Breakfast-Lunch/Lantana.
Mrs. Smokeys Real Pit Bar-B-Q/BBQ/Lake Park.