Obama: North Korea's hack not war, but "cybervandalism"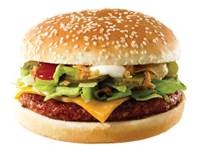 * Obama: North Korea's hack not war, but "cybervandalism."
If you hack into Jeffeats.com that's vandalism! Steal the Show-Time section from my Sun Sentinel on my lawn- maybe that's vandalism!
"SONY" ain't vandalism.
By the way, this morning Jeff Eats mailed a check for $1,485.00 to Humana to pay Mrs. Jeff Eats' 1/15's monthly medical premium…last month the same coverage cost $625.00.
To put this-all in food blog terms-
A waiter spits in your food…vandal. A waiter breaks into your home, steals everything you have and then threatens to kill you if you don't pay him ransom…You _______(you fill in the blank) the waiter.
The owner of a restaurant tells you that he is revamping his menu, but don't worry- the $6.25 burger will still only cost $6.25. But, when you read the new menu, the $6.25 burger now costs $14.85. You __________(you fill in the blank) the owner.
Hopefully the next person will be more honest and not such a pussy!