Sweet Dewey's BBQ (Boca Raton)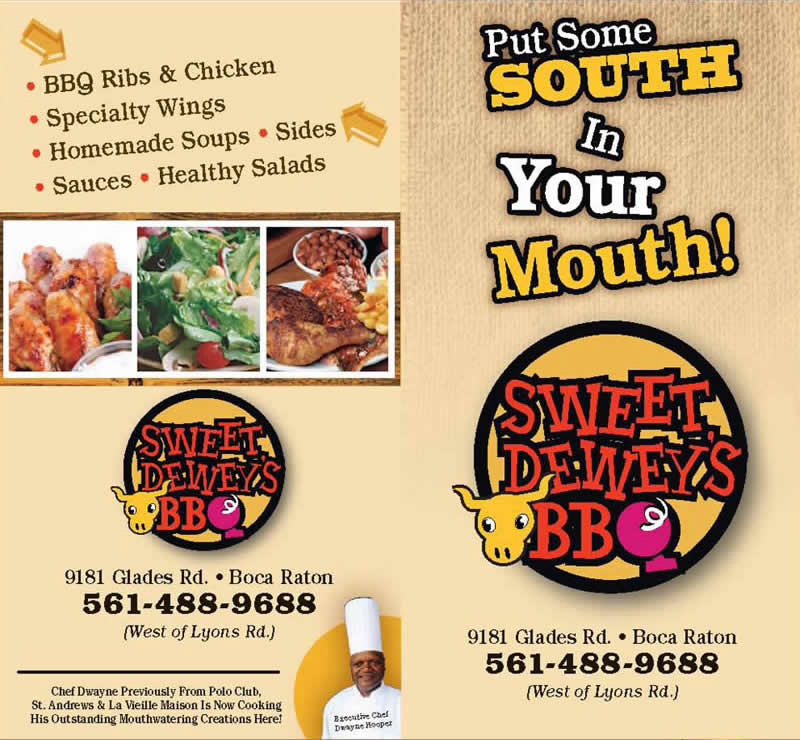 Sweet Dewey's BBQ.
Hearing a tremendous amount of good- buzz about this new bbq-joint set to open in Boca Raton next week.
Jeff Eats visited the "site" a few days ago- talk about a "hole in the wall" – but if I do say so myself- it's a really cool looking "hole in the wall." From what I can tell, order at the counter- wall counter seating/handful of tables inside and outside- like I just said, real cool looking- stainless steel/black chalkboard decor. If the food "works"-gonna be a load of takeout action going-down!
Dwayne Hopper -the guy running the joint…has a big "rep"- but you and Jeff Eats both know-that the proof is in the pudding…we'll soon see!
You can follow this one at…sweetdeweysbbq.com.