Peter, Paul and Mary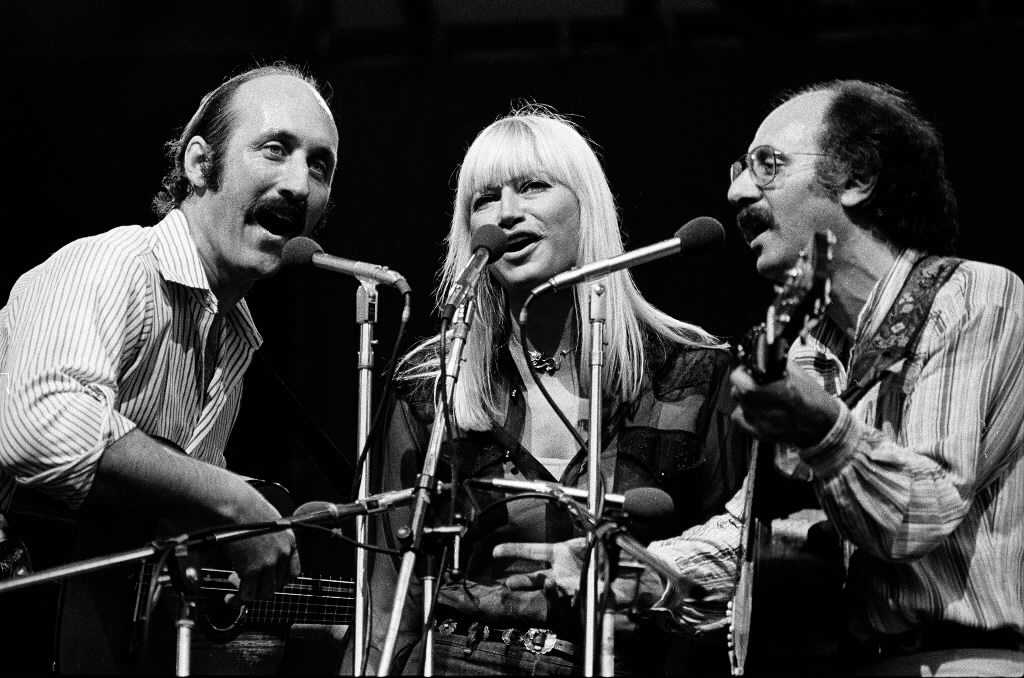 * Peter, Paul and Mary.
I'm gonna let you in on a little secret…I have been in love with Mary Travers since 1962.
This morning, South Florida's public tv stations (PBS)- started airing the 2 hour documentary "50 Years With Peter, Paul and Mary"- unquestionably, one of America's greatest singing groups. Three phenomenal lead singers- some of the most gorgeous harmonies- that this boy has ever-ever heard.
Jeff Eats could care less-as to how old you are-this documentary is a must see… It's the story of 60's AMERICA- the Civil Rights Movement, the Vietnam War…50 years -fighting for the underdog.
Like I said before, I've been in love with Mary since I was 13- unfortunately she passed in 2009 but luckily for me, I got to see Peter, Paul and Mary-live three times and personally met them in 1998.
Printed below is an article that appeared yesterday in Forbes Magazine (Forbes.com) "describing" the documentary,
Please, do yourself a big favor and don't miss it…when you see the program I think you'll know why I have loved Mary for over 50 years.
*****
50 Years Of Peter, Paul And Mary Celebrated With New Documentary, Album And Book
Comment Now Follow Comments
The artistic legacy of the folk trio Peter, Paul and Mary is being celebrated in a new PBS documentary, "50 Years With Peter, Paul and Mary," premiering tomorrow night, December 1.
Their collaboration is also the subject of a new coffee-table book, Peter, Paul and Mary: 50 Years in Life and Song, published earlier this month. And a new album of their music, Discovered: Live in Concert, was also released earlier this month.
Made up of Peter Yarrow, Noel Paul Stookey and Mary Travers, who died in 2009, the trio began performing at clubs in New York in 1961 and released its first album in 1962. With hits including "Blowin' in the Wind," "If I Had a Hammer" and "Leaving on a Jet Plane," it was popular and politically active in the 1960's, but disbanded in 1970. It reunited in 1978 at a benefit opposing nuclear power, and toured after that, often performing in support of political causes.
The new book uses photographs and writings by all three members of the trio to tell its inside story, while music on the new album is, with one exception, all tracks that have not been released before.
The new documentary features rare and previously unseen television footage, including footage from a BBC program from the early 1960's and footage from Travers' memorial, which was held at Riverside Church in New York in September 2009; attended by former Sen. George S. McGovern, singers Pete Seeger and Judy Collins, and comedian Whoopi Goldberg, among others; and addressed by then Sen. John Kerry.
Interviewed last week, Yarrow said the documentary was unlike other television programs the trio had done, since it is not a concert, though "there's a lot of music in it."
He said the public "had never seen people talk about us, our children talk about us."
"It's startling to see how amazingly beautiful and charismatic Mary was in those years, not on YouTube," he added.